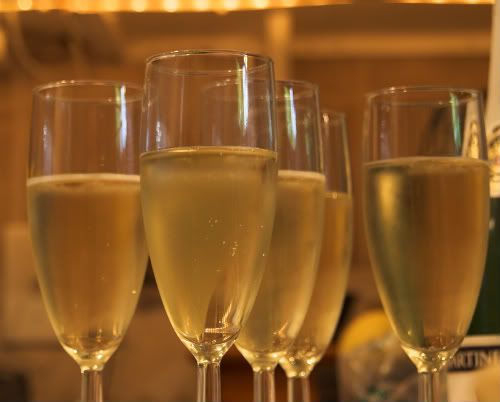 I hate to be the one to break it to you, but there is still no cure for the common hangover. If you drink too much in celebration of the New Year, more likely that not you'll be playing the price during the litany of football games come Sunday morning.
But hey, we're not here to spoil anyone's fun. New Year's Eve is a celebration. Making it to see 2012 is a fantastic reason to break out some bubbly and toast to what's next.
Of course, you want to drink responsibly. No driving if you're drinking! You can take that sense of responsibility even further by selecting a bottle of champagne that shares your sustainable sentiments.
What makes for environmentally conscious champagne? Domaine Carneros and Korbel both produce champagne with the California Certified Organic Farmers seal you've grown to know and love. No pesticides or herbicides went into the making of those toasts!
Being California, there is a litany of sustainable wineries that produces champagne. Check in with the Sustainable Winegrowing Alliance for a complete list, as well as the stringent requirements necessary to make their list.