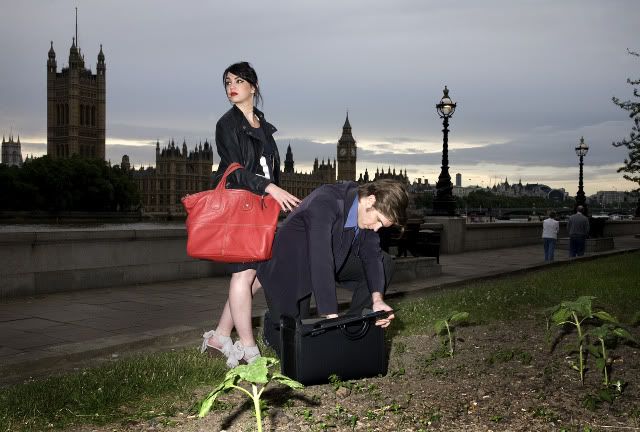 Environmental activists get a bad rap. Conveniently ignored until they've chained themselves to a centuries-old tree to avoid it being bulldozed to build yet another Enormo-Dome, those who spend their lives begging us to save our own are turning to new tactics.
A burgeoning cadre of rouge environmentalists has eschewed the tradition of passive aggressive action to adopt a much more modern and creatively insidious m.o. These "guerilla gardeners" make seed-bombing runs through ignored inner-city areas, planting greenery and more importantly food wherever soil can be sowed.
Canadian designer Vanessa Harden was inspired by this rising sub-cuture to create "The Subversive Gardener" project. Combining utilitarianism with flair of James Bond-styled ingenuity, Harden dreamed up an impressive collection of high-tech accessories for the aspiring (and stylish) stealth planter.