(Warning: Attached slide show contains SPOILERS. Click through at your own risk.)
Pop-culture art show The Breaking Bad Project opens at Gallery 1988's Hollywood location on Monday, Aug. 20.
The show will feature paintings, installations and more art pieces based on AMC's Breaking Bad, a drama about the world of cooking meth (and the moral spiral of everyman lead Walter White).
For the past year, Gallery 1988 has been working with Breaking Bad creator/writer Vince Gilligan to create the show. The gallery released an image a week on the Breaking Gifs blog, a site launched by comedian Paul Scheer devoted to Breaking Bad images.
Many were skeptical about the potential of a pop culture art gallery when Gallery 1988 opened in 2004. "We were the ugly step child for sure," laughed Jensen Karp, co-founder of the Gallery.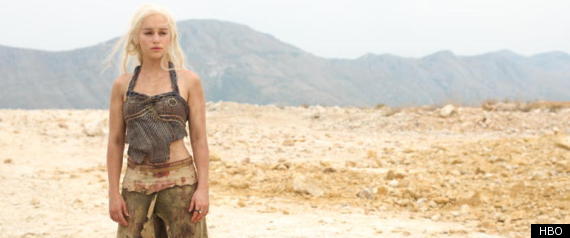 Looks like the hype worked as AMC secured its biggest audience ever for "Mad Men" with Sunday's premiere. It felt a little long to this viewer so I'm eager for the hour-long episodes. AMC is on track to pummel us with another 2-hour premiere, this time it's "The Killing" next Sunday at 8pm which is way too soon, making AMC look overeager to keep their momentum going.
Next Sunday is a veritable traffic jam of quality shows, from Fox's "Bob's Burgers" at 8:30pm, to the season premiere of HBO's "Game of Thrones," to Comedy Central's world premiere of "Jo Koy: Lights Out" at 10pm. Throw in Discovery's "Frozen Planet," Showtime's "Shameless" and "House of Lies," and PBS' "Great Expectations" and you have over 10 hours of "must-see" TV crammed into a 3 hour block. It's particularly frustrating to note that there is virtually no new programming on Saturday nights yet a deluge of it on Sundays. When will this programming trend change course?