Comedy Central
Comedy Central premieres "Jo Koy: Lights Out" on Sunday, April 1, at 10pm. [Photo courtesy of Comedy Central]
Comedian Jo Koy, a regular round table panelist who has been on E!'s "Chelsea Lately" literally several dozen times, has a new hour-long special premiering this Sunday night. We had the chance to talk to the busy comedian, who has a full schedule of theatre gigs on his plate, in addition to promoting his special, about what aspects of his life made it into his new act and what's been important to him as he came up. Find out more about Jo Koy and his schedule of shows at his website. Jo Koy next makes it back to the LA area in June for a string of shows at the Brea Improv. Preview a clip of "Lights Out" here.
This Sunday Comedy Central premieres "Jo Koy: Lights Out," you've worked with them before on other occassions, other specials, right?
Jo Koy: It's my second one! My second hour special. My first one was "Don't Make 'Em Angry" and this one I'm most excited about. This one was shot in my hometown, Los Angeles, and in this time I talk a lot more about my son, and a lot more stories about my Mom, the two things I really like to talk about. I really enjoyed it. I also got to introduce my grandmother into the act, another character involved in my special.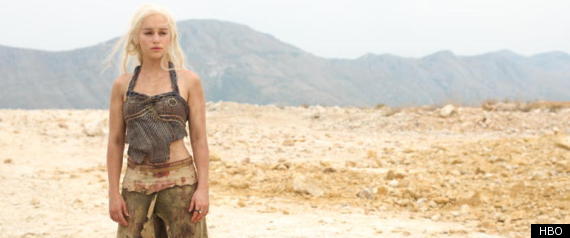 Looks like the hype worked as AMC secured its biggest audience ever for "Mad Men" with Sunday's premiere. It felt a little long to this viewer so I'm eager for the hour-long episodes. AMC is on track to pummel us with another 2-hour premiere, this time it's "The Killing" next Sunday at 8pm which is way too soon, making AMC look overeager to keep their momentum going.
Next Sunday is a veritable traffic jam of quality shows, from Fox's "Bob's Burgers" at 8:30pm, to the season premiere of HBO's "Game of Thrones," to Comedy Central's world premiere of "Jo Koy: Lights Out" at 10pm. Throw in Discovery's "Frozen Planet," Showtime's "Shameless" and "House of Lies," and PBS' "Great Expectations" and you have over 10 hours of "must-see" TV crammed into a 3 hour block. It's particularly frustrating to note that there is virtually no new programming on Saturday nights yet a deluge of it on Sundays. When will this programming trend change course?