Here's another version of those capris – these are a lace print from H&M – and while I've seen women wearing them with high heels, it just doesn't seem right somehow. It so sullies the legacies of Mary Tyler Moore and Audrey Hepburn to pair them with anything but flats!
This is my version of a cutaway coat. In a coat like this I could attend Royal Ascot, or invent the telegraph. Obviously it's a girl version, but I feel empowered, even … princely. At least Fred Astaire-ish. Maybe a pair of spats would make me feel more so. And I could waltz facing forward, not dancing backward, a la Ginger.
As for the adornments, I am not a hearts-and-butterflies kind of girl, but I do like to wear themed brooches in clusters or multiples, and this pair of hearts – just like a poker hand – seemed to work. One is the arrow-pierced one [not to be confused with the Pierce-Arrow, one of the handsomest motorcars ever made].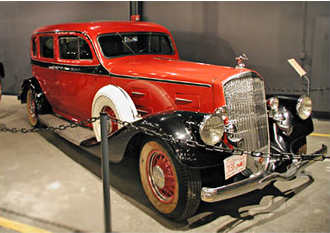 And the other, the enormous bogus diamond heart, I got from Butler & Wilson, the imaginative London costume jewelry [or better yet 'jewellery'] designer. It's my homage to a recent auction of what may be the largest perfect diamond in the world, 101.73 carats.
Harry Winston, the legendary jeweler, bought it for nearly $24 million and has chosen to call it, I am sorry to say, the "Harry Legacy," which is not the kind of name a diamond like this deserves, one redolent of romance and myth, like "the Hope Diamond" or "the Koh-I-Noor Diamond."
If you have any suggestions about what to name this magnificent perfect diamond, I'd love to hear them.
My own faux diamond's name, I have decided, is "The Rhinestone Corazon." How do you like it?