EVENTS
44th Annual Organ Concert Series presents organist Carol Williams
Saturday, February 2, 2013, 3:00pm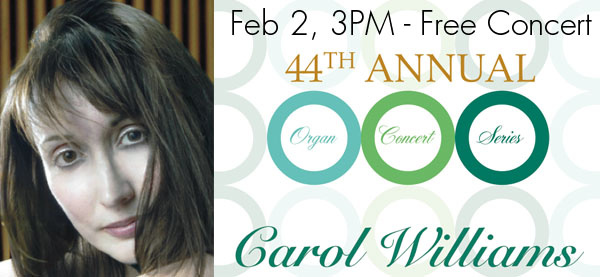 First Congregational Church of Los Angeles' 44th Annual Organ Concert Series continues with San Diego Civic Organist, Carol Williams. This concert will feature music of Philip Glass, Max Reger, as well as music by Ms. Williams herself.
The concert is free to the public and open to all.
About the sponsor:
"Traditional Worship – Progressive Values – Inspiring Community"
---
---