EVENTS
Brother's Pies & Fries: Offer for KPCC Listeners
Monday, April 15, 2013 - Friday, August 30, 2013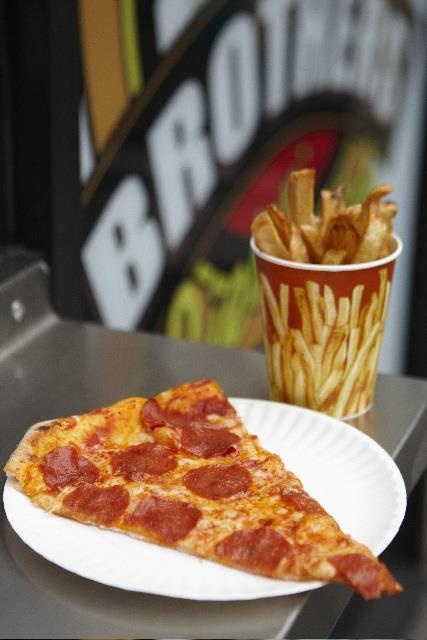 Brothers' Pies N' Fries in Old Town Pasadena is three brothers with a vision for a new kind of pizza shop: Awesome tasting pizza, prepared fresh with unbelievably passionate customer interest, and a modern concept delivering speed of service unmatched anywhere.
Featured time-tested recipes of New York style pizza and hand-cut "boardwalk fries" from Southern Delaware.
Special Offer for KPCC listeners:
Buy one 14" pie and get the second 50% off.
Must present coupon at pick-up or upon delivery.
Offer valid through August, 30, 2013
Print Coupon
Mondays & Tuesdays: Closed
Wednesdays & Thursdays: 12 pm - 11 pm
Fridays & Saturdays: 12 pm - 3 am
Sundays: 12 pm - 11 pm
Delivery until 10:30 pm
(626) 844-4343

Brothers' Pies N' Fries
36 W. Colorado Blvd. #5
Pasadena, CA 91105
About the sponsor:
Under the tutelage of long time pizza maker and childhood friend, Brad Baynum (Pizza King), Lance, Jared and Wade Robinson are enthusiastic about Brother's Pies & Fries, their first pizza restaurant opening in Old Town Pasadena.
Each brings complimentary experiences in all aspects of business; Sales, Marketing, Procurement, Operations and Finance and the Brothers look forward to joining the commercial community to support vistorship growth in the Old Town District.
They've got a lot to say, but will start with…R U Hungry?
---
---