EVENTS
Familiar Faces in New Places: Changes in Norton Simon's 19th-Century Art Wing
Saturday, November 16, 2013, 4:00pm - 5:00pm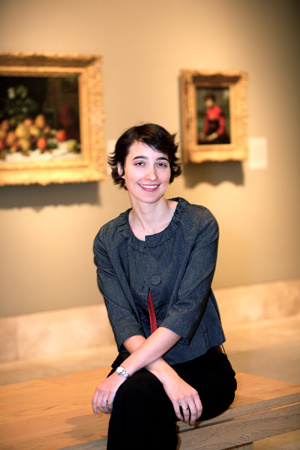 The Norton Simon Museum recently moved its collection of 19th century pastels to a new gallery. As a result, the Museum's made some small but significant changes to the 19th-century wing—a particular strength of the Simon collection. To mark the reinstallation, Curator Leah Lehmbeck addresses some of the fundamental narratives that run throughout these remarkable galleries.
In highlighting paintings by Manet, Renoir, Degas, Monet, Van Gogh and Vuillard, she traces the early artistic developments that led to Impressionism as well as discussing the various artistic experiments that followed.
Event Info
Saturday, November 16, 2013
4:00–5:00 p.m.
Speaker: Leah Lehmbeck, Curator, Norton Simon Museum
Type: Lecture
Theater | Free with admission | Stickers for ensured seating are distributed in the Main Entrance gallery starting at 3:00 p.m. Members enjoy early seating between 3:30 and 3:45 p.m.; general admission seating begins at 3:45 p.m.
626.844.6900
events[at]nortonsimon.org
About the sponsor:
The Norton Simon Museum is known as one of the most remarkable private art collections ever assembled. On view are seven centuries of European art from the Renaissance to the 20th century. The Museum also houses a collection of Asian art from India and Southeast Asia spanning a period of 2000 years.
---
---