EVENTS
The Level Ground Film Festival
Thursday, February 20, 2014 - Saturday, March 1, 2014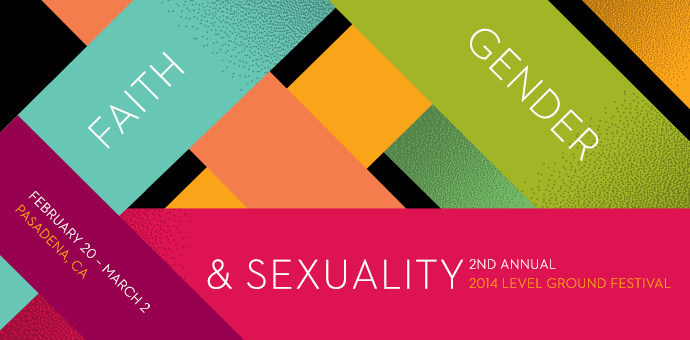 Level Ground is a faith-based LGBT film festival. The organization curates art events and exhibits throughout the festival screenings, with the purpose of making Level Ground a national innovator in film-festival programming, art curation, and the LGBT dialogue.

The film festival takes place between February 20 and March 1, 2014 in local theaters and businesses within walking distance of Old Town Pasadena. Included in the programming are 20+ screenings at the Laemmle Playhouse, an opening gala dance performance, ten dinner and lunch galas, yoga classes, a festival of books, art workshops, a double billed theater performance, art galleries, exhibits, and more.
Event Info
February 20 to March 1, 2014
Buy Tickets
Venues:
Laemmle Playhouse
Jones Coffee
Lineage Dance Studio
First United Methodist Church
the Armory Center for the Arts
About the sponsor:
The mission of Level Ground is to use art to create safe space for dialogue about faith, gender, and sexuality.
---
---