EVENTS
In the Land of Snow: Buddhist Art of the Himalayas
Friday, March 28, 2014 - Monday, August 25, 2014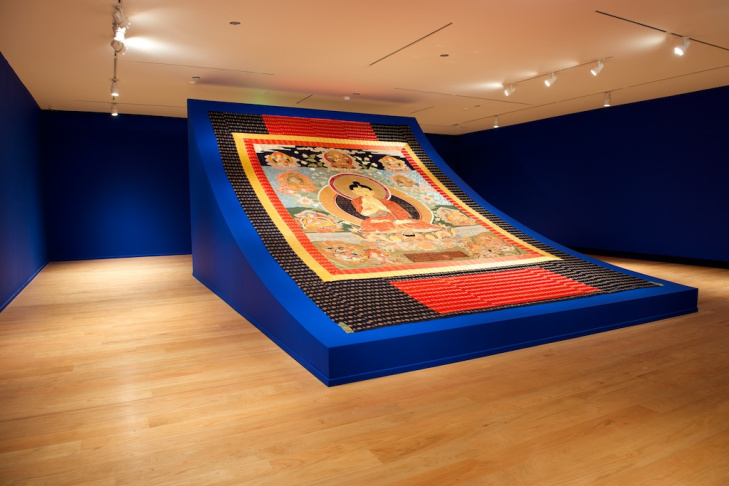 "In the Land of Snow: Buddhist Art of the Himalayas" is the Norton Simon Museum's first large-scale exhibition of Himalayan Buddhist art, bringing together exceptional Indian, Nepalese and Tibetan Buddhist sculptures along with significant thangka (flat field) paintings from throughout the Himalayan region.
Almost all of the Museum's thangkas are on display for this special occasion. A highlight of the exhibition is the display of a monumental thangka, measuring over 20 feet in height, depicting the Buddha of the Future, Maitreya, flanked by the Eighth Dalai Lama, Jamphel Gyatso, and his tutor, Yongtsin Yeshe Gyaltsen.
Constructed of appliqued silk and presented on an elaborate mounting, the thangka was commissioned by the Eighth Dalai Lama for the benefit of his tutor and for the posterity of the Buddhist faith. This is only the second time that this extraordinary painting has been on view at the Norton Simon Museum.
Exhibition Info
March 28–August 25, 2014
626.449.6840
About the sponsor:
The Norton Simon Museum is known as one of the most remarkable private art collections ever assembled. On view are seven centuries of European art from the Renaissance to the 20th century. The Museum also houses a collection of Asian art from India and Southeast Asia spanning a period of 2000 years.
---
---