Alyssa Jeong Perry
Community Health Reporter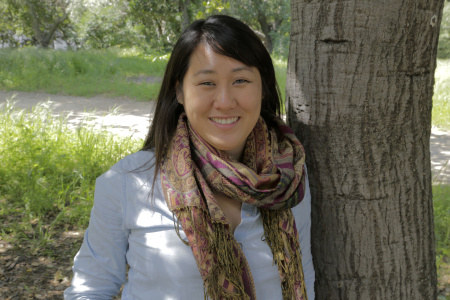 Alyssa Jeong Perry is a community health reporter at KPCC. Prior to that, she was a reporter and producer at KQED. Also, she has had stories air on Reveal, NPR, WBUR's Here & Now and PRI's The World. In the meantime, she was an ICFJ global reporting fellow, Investigative Reporting Program's Mark Felt Scholar and was honored twice by Asian American Journalist Association for her stories on immigration.
Alyssa is a graduate of the UC Berkeley Graduate School of Journalism. Like any native Californian, she loves noodles, tacos, avocados and talking about working out.
Stories by Alyssa Jeong Perry
This coming weekend people who rely on the state food and cash assistance program, known as EBT, will be out of luck, at least temporarily.
California fire officials made their annual prediction for this year's fire season on Thursday. Their forecast: it could be as bad as last year's, which set historic records. This time, they want to be better prepared, and have asked for $100 million in this year's state budget for pay for more first responders, and equipment like helicopters and fire prediction mapping.
Airbnb has been under fire for discrimination towards travelers who've been turned away based on their race. Now the company has announced a new partnership with civil rights organization NAACP.