Matt Dangelantonio
Producer, AirTalk & FilmWeek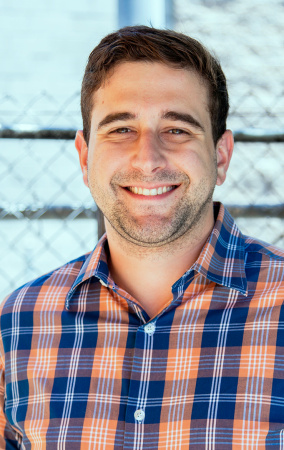 Matt Dangelantonio is a producer for AirTalk with Larry Mantle on KPCC. He is also the lead producer of FilmWeek.
Before working at KPCC, Matt spent three years as reporter with Cox Media Group in Jacksonville, Florida, where he covered daily top stories, severe weather, and breaking news for News 104.5 WOKV-FM on radio and Action News Jax on television. His work included covering two tropical storms, interviewing presidential candidates, and reporting from the 2012 Republican National Convention. Matt was also a reporter and stringer for the NFL Network on Sirius XM, covering the Jacksonville Jaguars during the 2012 NFL regular season, phoning in live reports from home games during the channel's Sunday coverage of the NFL.
Matt fell in love with while studying broadcast and digital journalism at Syracuse University, first as an on-air music DJ and eventually as VP of Programming at WJPZ-FM 89.1. He was also a part-time general assignment reporter for WSYR AM 570 & 106.5 FM, covering breaking news and top stories in the greater Syracuse area as well as providing analysis and commentary during pre-game and post-game shows for Syracuse men's basketball and football.
Matt was born in Georgia and grew up in New Hampshire. When he's not working on AirTalk, Matt enjoys traveling, watching his beloved Red Sox, Patriots, and Syracuse Orange, exploring a new corner of Southern California with his fiance and German Shepard, Hazel, and eating or making the spiciest food he can find.
Stories by Matt Dangelantonio