Archive for December 6th, 2019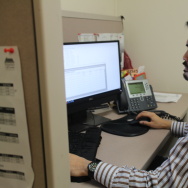 Business & Economy
|
|
December 06 2019, 7:01 AM
Some officials are looking to cities like Chicago for lessons on how to prevent people from becoming homeless in the first place.
https://www.scpr.org/archive
|
|
December 06 2019, 6:48 AM
Many public officials, business leaders and resident groups say a 9th Circuit ruling goes too far in restricting the government's ability to respond to the myriad of health and safety problems created by people living on the street.
There were no blog entries published on this date.
Take Two®
FilmWeek Marquee
The Frame®
AirTalk®
|
December 06 2019, 10:44 AM
Is it a constitutional right to sleep on the sidewalk if you have nowhere else to go?
|
December 06 2019, 9:26 AM
The battlefield of the US trade war with China hasn't been exactly hot this week.
FilmWeek®
|
December 06 2019, 9:26 AM
Dysfunctional families have long been ripe material for film. Tense dinner scenes are a mainstay in dramas and comedies alike, often used as sites of generational strife and cultural impasse.
|
December 06 2019, 9:20 AM
Larry Mantle and KPCC film critics Claudia Puig, Peter Rainer and Charles Solomon review this weekend's new movie releases.