Archive for December 13th, 2019
Local
|
|
December 13 2019, 1:23 AM
Fans of Hmong YouTuber Xy Lee are in mourning today. The singer, who has ties to Long Beach, was among four killed in a Sunday night shooting in Fresno.  
https://www.scpr.org/archive
|
|
December 13 2019, 7:56 AM
Passengers who attempt to book rides out of LAX for any date after Dec. 31 using the SuperShuttle app are informed that there are no rides available.
There were no blog entries published on this date.
Take Two®
FilmWeek Marquee
AirTalk®
FilmWeek®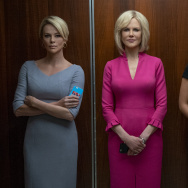 |
December 13 2019, 9:17 AM
Larry Mantle and KPCC film critics Lael Loewenstein, Tim Cogshell and Charles Solomon review this weekend's new movie releases.
The Frame®