If you're a fan of This Old House, The French Chef with Julia Child, and Victory Garden, you'll want to listen to my interview with Russell Morash.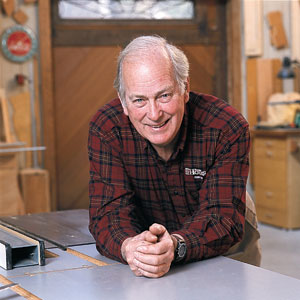 (Credit: WGBH)
Morash was just a kid out of Boston U with an MFA when he got a job at WGBH, the public TV station in Boston. In just a few years, a middle-aged lady with an odd accent and a new cookbook came into the station and started a cooking show, and a revolution ... A revolution in cuisine (for Americans) and a revolution in TV. With Morash, Child and The French Chef proved people wanted to watch and learn.
Morash went on to invent, in the mid-1970s, Victory Garden; and in 1980, This Old House. Now, you can't throw a lardon without hitting a cooking show and you can't swing a hacksaw without hitting a home improvement show host.
Pretty good for a guy whose own dad thought This Old House might sustain for, oh, three episodes or so.  
Here's Julia making an omelette.
Bon appetit!