EVENTS
Tony Cokes: Retro (Pop, Terror, Critique)
Sunday, September 16, 2012, 12:00pm - Sunday, November 11, 2012, 6:00pm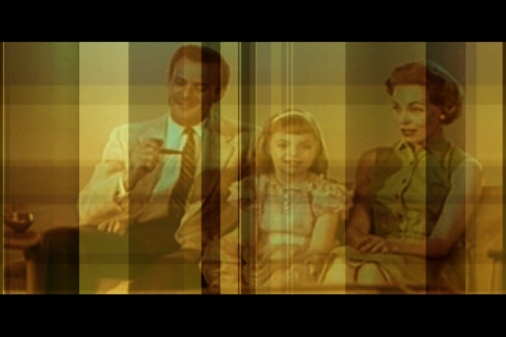 Retro (Pop, Terror, Critique), Tony Cokes' first solo exhibition in Los Angeles, brings together over 30 videos and text animations from the past 15 years.
Taking the form of a new multichannel installation conceived for REDCAT by the artist, the exhibition offers a survey of Cokes' recent output, while subjecting his own artistic practice to the looping processes of use and reuse.
The repurposing of existing works to this end furthers the repetition of images, sounds and texts that has been characteristic of the artist's work since his acclaimed Black Celebration (1988), which pairs newsreel footage of uprisings in urban black neighborhoods in the 1960s with textual commentary and popular music references from the 1980s.
"Pop Manifestos" (1997–present), "The Evil Series" (2001–present) and "Art Critique Series" (2008–present) are brought together for the first time in a series of eight programs that rotate each week of the installation's eight-week run at REDCAT.
Cokes' extensive project maps a set of ongoing and concurrent interests that treat the discourses of cultural studies, media theory and art criticism as readymade systems of reference. Having described how perceptions of race, gender and class are perpetuated in the entertainment industry by what he calls the "representational regimes of image and sound," Cokes' videos indiscriminately redeploy texts from recent critical theory––whether borrowed from his own writing or from others––to reveal the complicity of critique as yet another form in the process of media representation.
Exhibition Info
Gallery Hours
Tues–Sun, 12pm–6pm or Intermission
Admission
FREE
---
---