EVENTS
Backhausdance
Saturday, February 2, 2013, 8:00pm - 10:00pm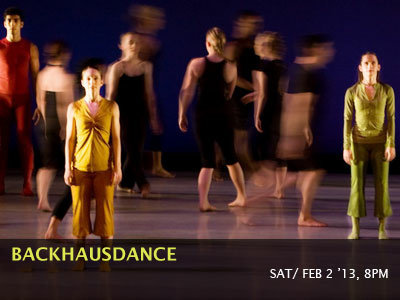 Backhausdance brings an entertaining and artistic repertory of powerful, athletic dances and emotionally charged dramatic pieces that reveal whimsical, humorous glimpses of the human experience.
Choreographer Jennifer Backhaus uses a rich movement vocabulary based on fluidity of motion, geared to show off the distinctive personalities of her dancers.
The Carpenter Center is pleased to present these outstanding local artists that were recently named by NYC's The Joyce Theater as "one of seven emerging dance companies to watch" in North America.
---
---