EVENTS
Jasper Johns: 'Something Resembling Truth'
Saturday, February 10, 2018 - Sunday, May 13, 2018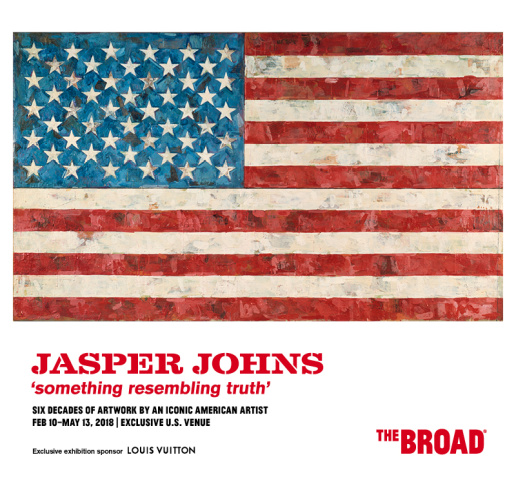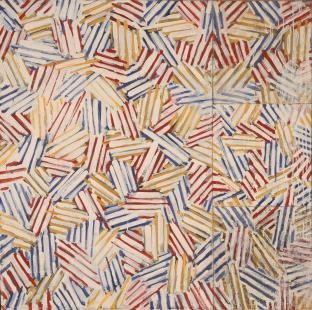 A landmark exhibition featuring more than 120 rarely loaned works by one of America's greatest artists, The Broad Museum in downtown L.A. is the exclusive U.S. venue for Jasper Johns: 'Something Resembling Truth'. Featuring six decades of masterpieces from his iconic targets, maps and numbers to new work created just last year, this full survey is a rare opportunity to get to know the artist who inspired Broad collection artists such as Robert Rauschenberg, Andy Warhol, Bruce Nauman, Ed Ruscha, John Baldessari and Sherrie Levine, and others practicing in Los Angeles and around the world today.
Tickets go on sale Monday, January 1 at noon PT. On view February 10 through May 13, 2018, this exclusive exhibition is accompanied by an exciting schedule of music, poetry, talks, and special events. Enjoy this rare opportunity to experience iconic artist Jasper Johns and to gain a deeper understanding of The Broad's world-renowned contemporary art holdings.
Exhibition Info and Tickets:
Feb 10 – May 13, 2018
Exclusive U.S. Venue
About the sponsor:
The Broad makes its collection of contemporary art from the 1950s to the present accessible to the widest possible audience by presenting exhibitions and operating a lending program to art museums and galleries worldwide.
By actively building a dynamic collection that features in-depth representations of influential contemporary artists and by advancing education and engagement through exhibitions and diverse public programming, the museum enriches, provokes, inspires, and fosters appreciation of art of our time.
---
---