EVENTS
'Live from Here with Chris Thile' presented by KPCC In Person
Friday, February 1, 2019, 7:00pm - 9:00pm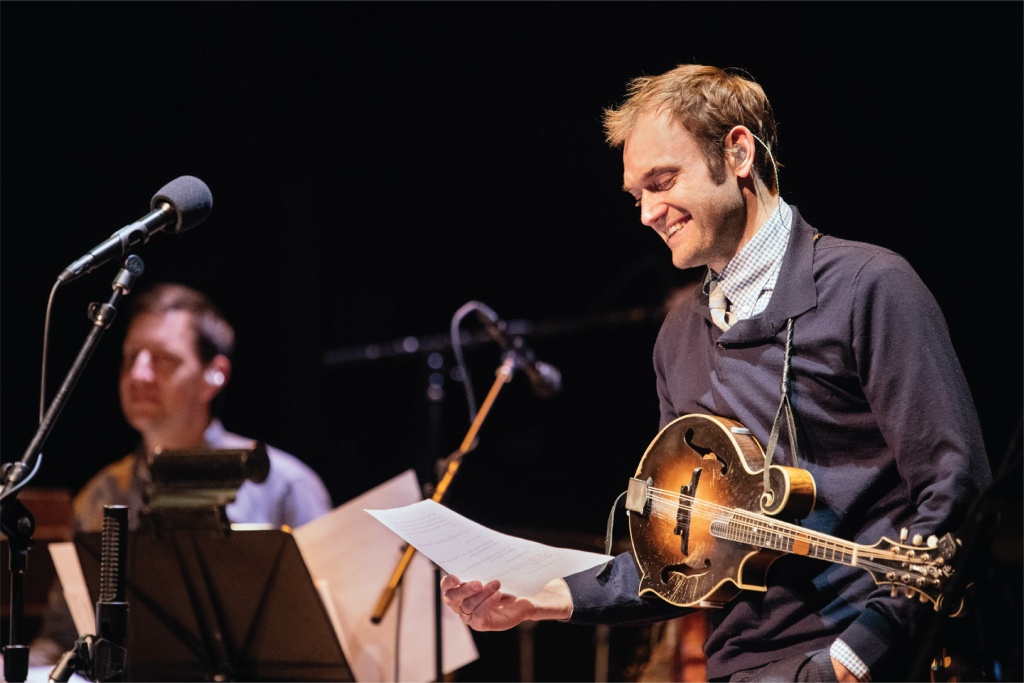 Come spend an evening away from the woes of the world and enjoy live radio being made right in front of your very ears.
"Live from Here with Chris Thile" (formerly "A Prairie Home Companion") features a unique blend of musical performances, comedy, and audience interaction. And you'll be able to catch the show both "live" and "from here" in Los Angeles at The Wiltern on Friday, February 1.
Join KPCC In Person and acclaimed musician, songwriter, and host Chris Thile for a variety show with enough well-known and up-and-coming talent to fill up your public radio tote bag.
This live show taping will feature music from Chris and the show band, a brilliant lineup of special musical guests, Tom Papa's reports from Out In America, comedy sketches, and much more. Special guests will be announced soon.
This event may not be suitable for all ages. Please email events@kpcc.org if you have any questions.
Tune in to "Live from Here with Chris Thile" weekly on 89.3 KPCC (Saturdays at 7 p.m. and Sundays at 10 p.m.). "Live from Here with Chris Thile" is produced by American Public Media.
---
---