EVENTS
Health care – a conversation determined by you (SoCal Solutions)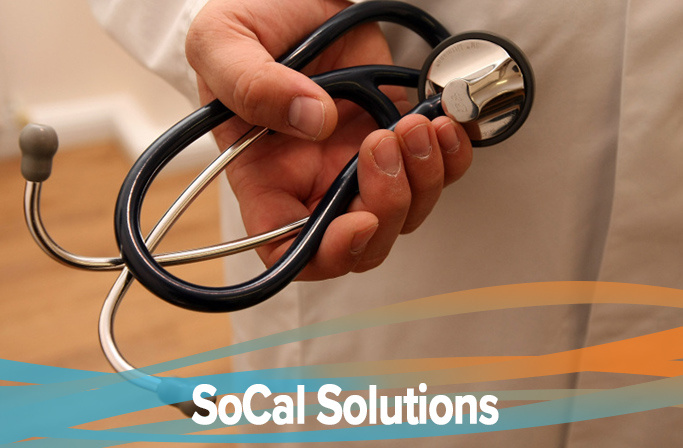 Los Angeles County has among the greatest concentrations of wealth in the country, yet many of its residents struggle to get adequate health care. Health insurance plans often have high deductibles and narrow provider networks. Frustration with the system's shortcomings has led to a push in California to do away with the role of private insurance companies in favor of a government-run single-payer health care system. Gov. Gavin Newsom supported the idea on the campaign trail, although since taking office he's promoted a more incremental approach to expanding access to care.
How should we improve health care access, affordability and outcomes? What questions do you have about the health care system? What are the discussions you think we should be having around health care?
KPCC In Person set the time and place for this event. The rest is up to you. When it comes to health care in our region, let us know what matters most to you and what questions you have. We will be collecting your questions through May 12, when we'll then switch to a vote. You and fellow community members get to pick the focus of the conversation.
Then we invite you to join KPCC In Person, The National Center for the Preservation for Democracy and KPCC's Michelle Faust Raghavan on Wednesday, June 19, at the Tateuchi Democracy Forum at the Japanese American National Museum in downtown Los Angeles to discuss this important matter.
Guests to be announced.
A casual post-event reception will follow the program so that we may continue the conversation. 

This event is presented in partnership with The National Center for the Preservation of Democracy.
---
---