Latest News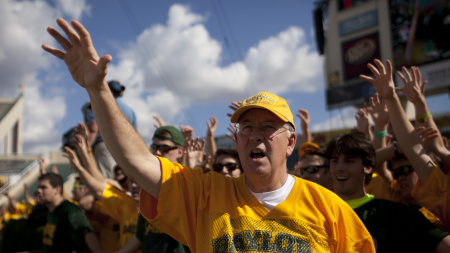 Cooper Neill/Getty Images
Ken Starr was stripped of his presidency at Baylor University in 2016, accused of overseeing an administration that ignored a campus sexual assault scandal.
The response is a formal part of the process in the Senate impeachment trial, which begins Tuesday.
Would you recognize the signs that your body is going through the big hormonal changes that lead to menopause? Here's what to look for — and what you can do about it.
The court said the nearly two dozen young people who were trying to force action by the government on climate change did not have standing to sue. The judges said climate change is a political issue.
This is the second trio of suspected members of The Base to be arrested this week. The group is trying to bring about the downfall of the U.S. government, according to law enforcement.
Eight Americans were taken to Germany and three to Kuwait to receive medical care after Iran's missile strike last week, a Defense Department spokesperson says.
TIC buyers must be willing to co-own property with strangers. And rent-controlled tenants may have been forced out of the buildings they're moving into.
A little-known provision allows the U.S. education secretary to erase student loan debt without going to Congress. Elizabeth Warren says, if elected president, she would put that provision to use.
Goodwill, the Salvation Army, and others got a flood of contributions from people seeking to get under the wire before the Dec. 31 tax contribution deadline.