Topanga police are asking for the public's help in locating the husband of a woman who was brutally stabbed to death outside a home in West Hills. 
Michelle Ann Kane, 43, was chased down and stabbed to death Saturday, and police are searching for her estranged husband.
Officer Diana Figueroa Sunday that officers responding to an assault call at around 7:55 a.m. found Michelle Ann Kane in the street. She had been stabbed several times and was pronounced dead by paramedics.
The incident took place in the usually quiet city of West Hills on the the 7100 block of Deveron Ridge Road. 
"Detectives determined around 7:50 a.m. the victim's estranged husband arrived at the residence and forced his way inside the home," Figueroa said. "The suspect, Michael Rodney Kane stabbed the victim multiple times which resulted in her death."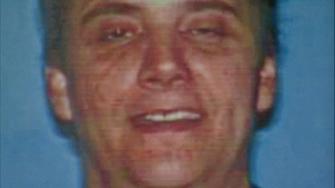 Figueroa said police are asking for the public's help in locating 46-year-old Kane. CBS Los Angeles posted an image of hm on their website (at right).
NBC Los Angeles reports the couple had recently filed for divorce, and that Michelle Kane had filed a restraining order against her husband:
The couple had a history of domestic violence and was in the process of getting a divorce. Michelle Kane filed a police report on Friday reporting that Michael Kane had violated his restraining order, Los Angeles police Capt. Joel Justice said.
Figueroa said Kane himself may have been injured during the confrontation Saturday morning and may be seeking medical attention.
Kane is thought to be driving a silver-gray or mint-green 1999 Chrysler 300M, California license plate 4HGP487, Figueroa said. Anyone with information should contact Detective Dave Petique at (818) 756-4869 or Detective Jeff Briscoe at (818) 756-3362.
Correction: An earlier version of this story misstated the location where Michelle Kane was stabbed to death; contrary to what an officer said Sunday, Monday an officer said that the stabbing took place near a friend's home.
This story has been updated.