Thanks to Beyoncé we've got lemonade on the brain. Grab a glass at the Citrus Fest, or go pinkies-up with a cup of tea for Brit Week. No matter what your drinking, we've got a lineup of SoCal weekend fun to quench your spring-fever thirst. 
---
https://twitter.com/BritWeek/status/724297830224027648
Brush up on your accent and raise your pinkies, it's time to celebrate all things British. This weekish-long affair has Shakespeare, rugby, David Bowie album art, DJs spinning 80s acid tracks, scotch tasting and more this weekend. Check out the full Brit Week events calendar for details.
When: Now - Sunday, May 8
Where: Multiple locations across L.A. 
Price: Varies 
---
Go treasure hunting at this marketplace where local crafters sell items for the home, body and brain — including beer bottle candles, snazzy stationary, pickles, brittle and much more. Perhaps you'll also find a unique Mother's Day gift.
When: Saturday, April 30 - Sunday, May 1, 10 a.m. - 5 p.m.
Where: Central Park, Old Pasadena | MAP
Price: Free
---
3. Celebrate International Tabletop Day
https://www.youtube.com/watch?v=oEb2Ijwq0IY
Get your game face on because it's time for a worldwide celebration of board games, from Scrabble to Trivial Pursuit to Settlers of Catan and more. Stores and groups will be hosting events throughout SoCal. Here's a few local participants:
• Game Haus in Glendale has gaming, a drink and a slice of housemade pie for $15.
• JP23 BBQ and Smokehouse in Fullerton will have games to play and staff on hand to teach you. Pay $15 in advance or $20 at the door to cover tournament costs and prizes. 
• Other events are free. See a full list of places participating across the world here.
When: Saturday, April 30
Where: Multiple Locations
Price: Free-$20
---
https://twitter.com/PYFCSantaMonica/status/720597909402697729
Kick off Cinco de Mayo early with this fiesta hosted by the Pico Youth and Family Center. The parade is returning after a 32-year hiatus with food, a guacamole contest, live music, dancing and arts and crafts. The parade begins at 10 a.m. at the corner of California Ave. and Lincoln Blvd. and ends at Penmar Recreation Park (1341 Lake Street in Venice), where the festival will take place.
When: Saturday, April 30, 10 a.m. - 6 p.m.
Where: Penmar Recreation Center | MAP
Price: Free
---
https://www.instagram.com/p/BEo0YRtGCBo/?taken-by=packingdistrict
When life gives you lemons, hold a Citrus Festival. That's what the Anaheim Historical Society decided to do. Live music, a cooking contest, artisan pop-up shops and lots of free lemonade and tangerine juice are in store, plus a coloring contest and crafts for kids. For the 21-plus crowd, there will be a Hard Lemonade Garden. Leave the sour attitudes at home, this festival is going to be pretty sweet.
When: Saturday, April 30, 4 p.m. - 10 p.m.
Where: Anaheim Packing District | MAP
Price: Free
---
https://www.instagram.com/p/BEpbQOkAaPx/?taken-by=donthebeachcomberhb
The whole ohana is welcome at Don the Beachcomber's Tiki Mākeke. More than 50 vendors are coming together for this tiki marketplace, plus there will be food, live music and Polynesian entertainment. You pay $10 at the door, but it goes toward an equal value food or drink voucher. Pro Tip: Strollers are not recommended, but your little ones are! 
When: Saturday, April 30, 10 a.m. - 3 p.m.
Where: Don the Beachcomber | MAP
Price: Admission is $10 at the door
---
See some of the best and latest in home and landscape design on display at this year's chosen house. Once again the nonprofit Pasadena Showcase House for the Arts has transformed a house — this time the 16,000 square-foot Dryborough Hall — into the ultimate dream home. More than 80 volunteers worked to produce the design it. Proceeds go toward funding music programs in Southern California. They'll also have a restaurant, lounge and shops on site. 
When: Now through Sunday, May 15 | Ticket Schedule 
Where: Pasadena Showcase House | MAP
Price: Tickets are $35 online 
---
8. Pawsapalooza
https://twitter.com/CentinelaFeed/status/725381598347038720
Are your dogs bitter that cats rule the internet? Cheer them up at this "celebration of all things canine" where you can "woof " down some food truck treats, peruse pet service and product vendors and listen to live music. The event schedule also says there will be a doggie costume contest at noon, so plan your pup's outfit accordingly.
When: Sunday, May 1, 9:30 a.m. - 4 p.m.
Where: West Hollywood Park | MAP
Price: Free
---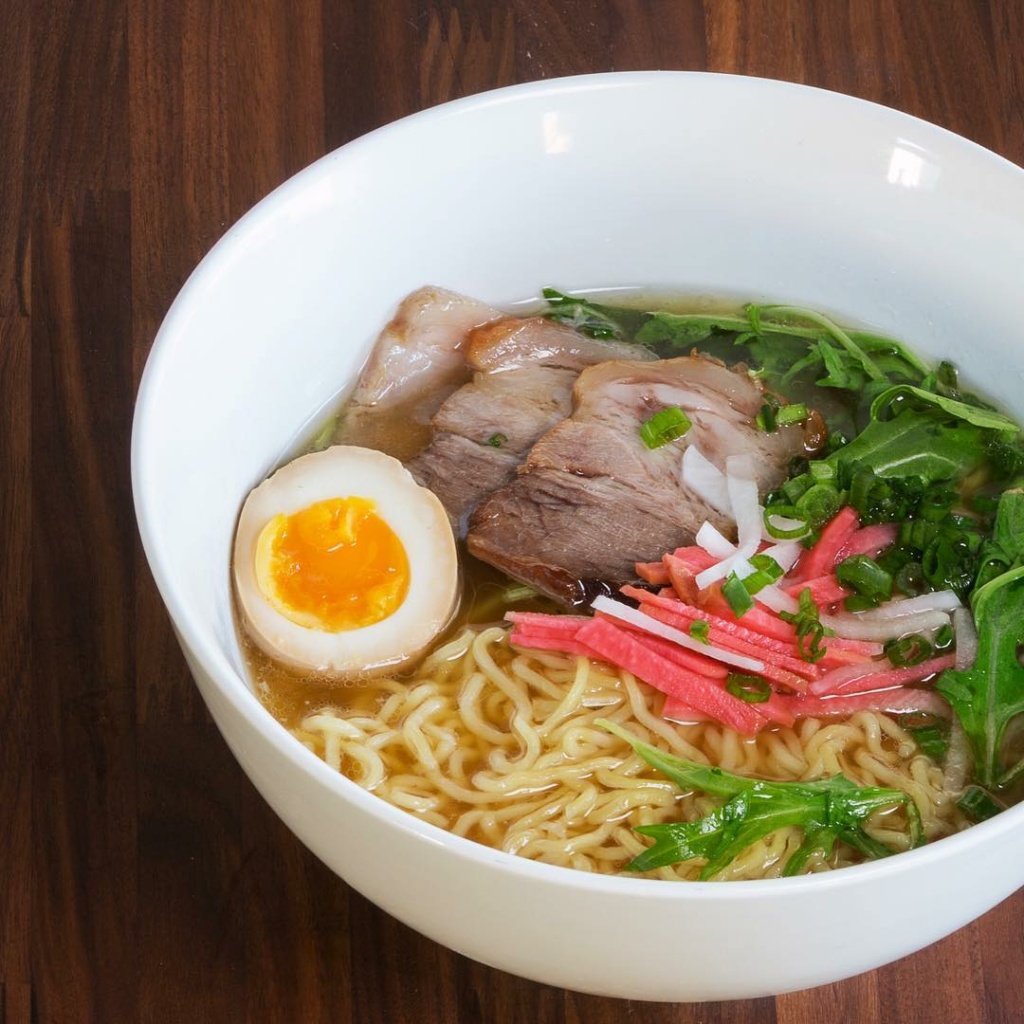 Sample an array of eats as local spots gather for this food fest. Nibble on snacks from Wax Paper Co. (whose 'wiches happen to be coined for KPCC and NPR talents), Ozu East Kitchen, Donut Farm, Pazzo Gelato and dozens more, while enjoying live tunes. A $40 ticket buys you unlimited tastings, but alcohol is not included.
When: Sunday, May 1, 3 p.m. - 8 p.m.
Where: Los Angeles River Center and Gardens | MAP
Price: Tickets start at $40 | Get tickets
---
What'd we miss? Let us know on Twitter
@kellie_Gal
,
@JessicaHamlinB
and
@LeoHasACat
.