As you hastily wrap presents or finalize Christmas plans, here are some things to help you slow down a bit, from a live reading of "A Christmas Carol" to an art gallery open house.
---
CULTURE VULTURE PICK
https://twitter.com/DutchCultureUSA/status/803977274018136065
You've likely seen it before, in one form or another. The installation of this iconic painting marks the first time it has been on view on the west coast. But it won't be here forever. The painting is on loan from the Art Institute of Chicago, so make sure you head over for a peek before it goes away! 
WHEN: Opens Friday, Dec. 9 through March 6 
WHERE: The Norton Simon Museum, Pasadena | MAP 
COST: Admission is $12 | Get tickets 
---
OUTDOOR PICK
One good thing about the sun setting early is having more time to stargaze. Though the city lights might make that hard sometimes, the Griffith Observatory makes it easier with special telescopes and astronomy experts to help you spot celestial bodies. Sure, you can head up there any day, but why not join in with other space lovers?
WHEN: Saturday, Dec. 10, 2 - 9:45 p.m.
WHERE: Griffith Observatory | MAP
COST: Free
---
FAMILY PICK
https://www.instagram.com/p/BNsbF6iB_bk/?taken-by=bergamotstationartscenter
The arts hub is opening its doors for a day filled with new exhibitions, book signings, live music and food. Stroll through more than 30 galleries within two blocks of each other and drink it all in. If you're in the mood for holiday shopping, hit up the pop-up marketplace at a floral shop right around the corner. 
WHEN: Saturday, Dec. 10, Noon - 6 p.m. 
WHERE: Bergamot Station, Santa Monica | MAP 
COST: Free
---
21+ PICK
www.instagram.com/p/BNsDyRLDqlx/?taken-by=smpubcrawl
Santa, elves, reindeer — whatever you decide, don your best Christmas attire (not optional) and strut along with friends, drink in hand. Hit up as many bars and restaurants as you can for food and drink specials. Proceeds will benefit the Westside Food Bank.
WHEN: Saturday, Dec. 10, 5 p.m. 
WHERE: Various locations in Santa Monica | CRAWL MAP 
COST: Tickets start $15 | Get tickets 
---
SHOPAHOLIC PICK
https://www.instagram.com/p/BNurbRcA6jG/?taken-by=bitchcraftla
If you have that one friend or family member whose unique taste makes gift-giving a major pain, you might just be saved this year. This marketplace specializes in everything dark and magical, including jewelry, candles (most likely black ones) and so much more. For a more traditional shopping experience, check out the Renegade Craft Fair in DTLA. 
WHEN: Saturday, Dec. 10, 12:30 p.m. - 5:30 p.m. 
WHERE: Kinship Studios, Highland Park | MAP 
COST: Free 
---
SEASONAL PICK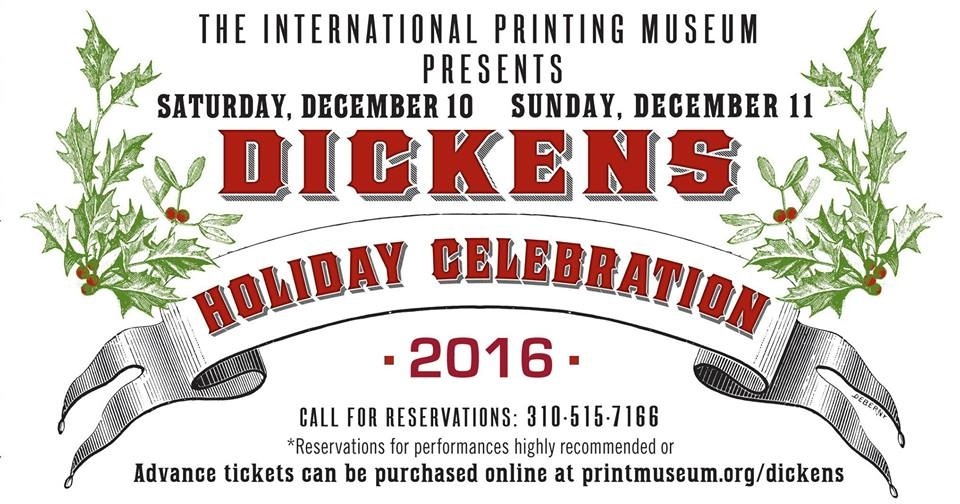 Indulge in a timeless holiday tradition by reliving Charles Dickens' "A Christmas Carol" — and we don't mean just reading it or watching any of the film renditions. Watch the classic story's characters come to life, and even encounter Dickens himself as he retells the tale. Lunch will be provided, gingerbread and punch included. Pro tip: Don't forget to bring out your best Victorian-era garb from the closet!
WHEN: Saturday, Dec. 10 - Sunday, Dec. 11, 11 a.m. 
WHERE: The International Printing Museum, Carson | MAP  
COST: Tickets are $25 | Get tickets 
---
How are you spending your weekend? Let us know on Twitter @lizmoonyoz and @LeoHasACat.