When the New York Times published a story earlier this week accusing movie mogul Harvey Weinstein of sexually harassing numerous women over nearly three decades, it wasn't a surprise to many people in the entertainment industry.
Rumors had long floated around Hollywood about his conduct with female staffers and actresses.
What shocked more people — or at least threw them off-guard — was his lawyer, Lisa Bloom.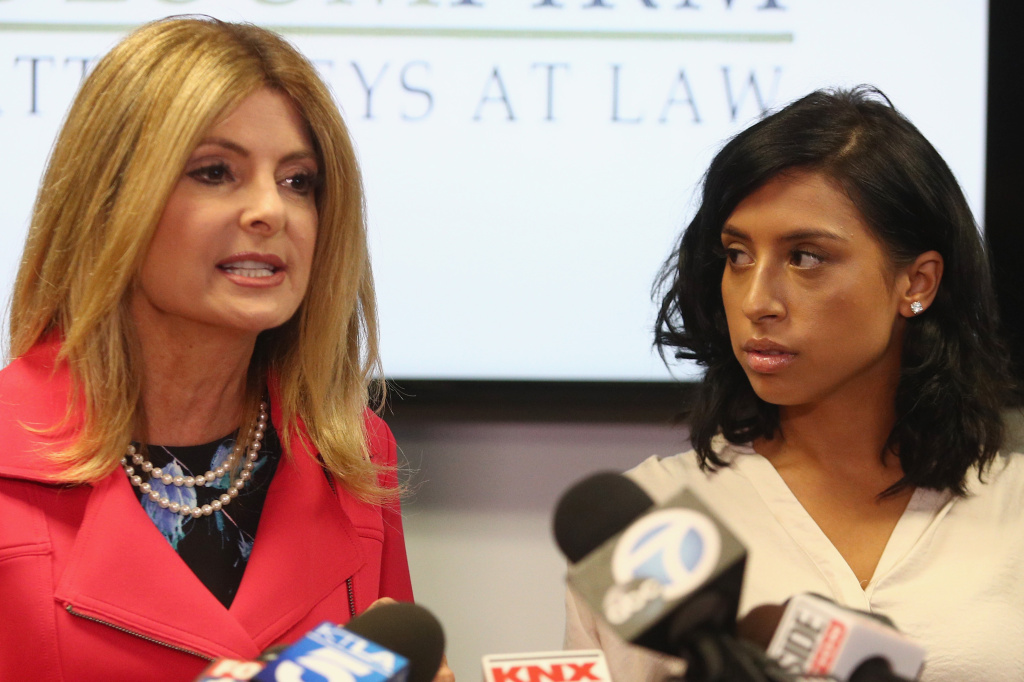 They were surprised that a female attorney would defend a man accused of such sustained sexual harassment. Surprised at her justifications for Weinstein's behavior (she brushed it off, calling him "an old dinosaur learning new ways"). Surprised because her mother is Gloria Allred, a feminist attorney famous for representing women who have accused powerful men of wrongdoing.
Allred represented an actress who said Roman Polanski sexually abused her as a teenager and another woman who claimed HP executive Mark Hurd sexually harassed her. She is also representing several women who say they were assaulted by Bill Cosby and at least three women who accuse Donald Trump of sexual misconduct.
Allred may even have been contacted by some of Weinstein's accusers, although she won't confirm or deny that.
"I do have accusers who are contacting me," Allred told KPCC. "I'm not going to say what, if anything, is going to happen. But it's an evolving situation. We'll have to wait and see how many women decide to come forward."
On Saturday — a day before he was fired — Bloom announced that she'd resigned from her role as an adviser to Weinstein. While that should spare any awkwardness at Thanksgiving, that hasn't stopped the speculation.
Mother and daughter have totally separate practices. Allred says she and Bloom don't second-guess each other's client choices or advise each other on cases.
More than that, she's a proud mom — even if her daughter was advising the kind of man Allred has a built her career on taking down.
"I am proud of my daughter. And all the reports that somehow I've condemned or criticized her are absolutely false. She's a professional. I'm a professional. And we do what we believe is best," Allred said.
Based in Los Angeles, Allred is familiar with the entertainment industry and thinks Weinstein is the tip of the iceberg when it comes to sexual harassment.
​"As in many, many different workplaces, there's a great deal of sexual harassment," she said, referring to Hollywood's casting couch. "I always say how many women is it going to take before one woman is believed? Mr. Weinstein is the current person at issue but there are many others as well."