This summer's highest grossing domestic film wasn't about a psychotic clown or humanistic androids in a noirish future. It featured a fierce female heroine with an invisible jet and a golden lasso.
Although surprise blockbuster "Wonder Woman" resonated with audiences, it didn't reveal much about the Amazonian avenger's origins or motivations. But another movie does.
"Professor Marston and the Wonder Women" explores the man behind the superhero.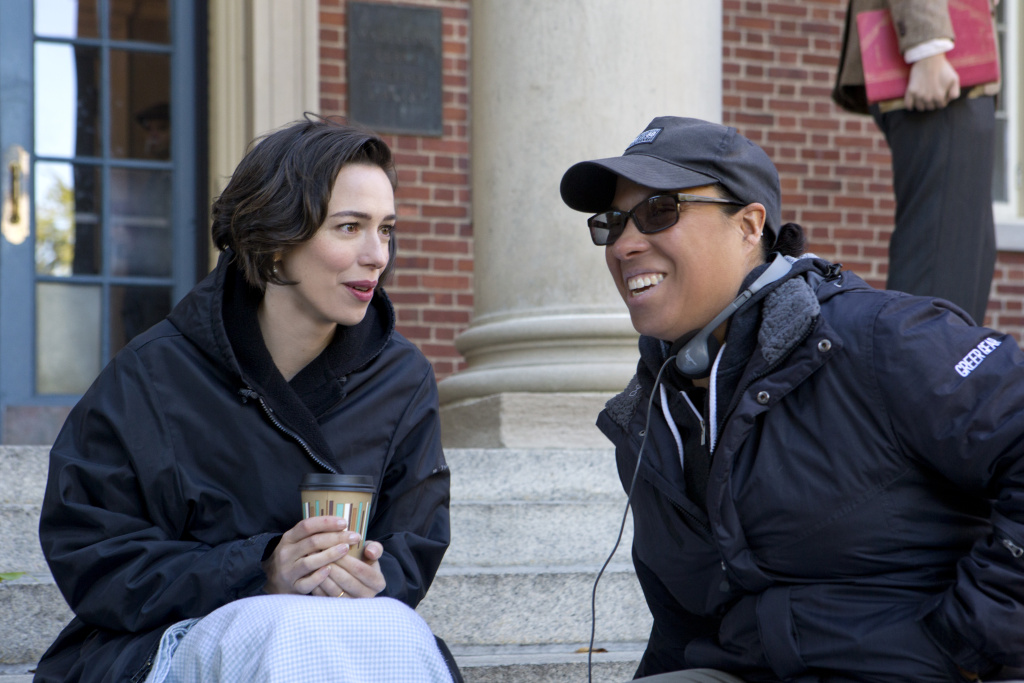 William Moulton Marston was a fascinating and multi-faceted person. Along with his work as a famous Harvard psychologist and his contributions as a comic book artist, he invented the lie detector test.
He also built a life with not one, but two women — his wife, Elizabeth Holloway Marston, and their lover, Olive Byrne.
Director Angela Robinson joined KPCC's Morning Edition host Alex Cohen to talk about her approach to this complex love story, why Diana Prince is still the world's most famous female superhero and sexism in Hollywood.
Professor Marston and the Wonder Women Official Trailer
On the relationship between the Marstons and Olive Byrne:
I felt that the content was potentially controversial enough that I really wanted to tell the story in a really organic and straightforward and beautiful way. And I thought, why not treat just their love story like any other love story?
I talked a lot with the actors that I was really interested in the exchange of consent...and that we were really tracking the micro-moments of the relationship, and the decisions to do what they were doing. And ultimately, I found that sexier and more erotic than just having people go together. There was a lot of thought that went into tracking each of their emotional arcs and the kind of emotional limbs they were going out. I made a point, early on, that if I'm writing a story about the guy who created Wonder Woman, it's really important to explore the points of view of the women in his life
On gender, power and politics:
It's really head-spinning, the difference between where we were at when we were making the film last October, and the environment that it's coming out now. The Marstons were free thinkers and feminists, and they really thought the first female president was right around the corner [in the 1940s]...and what struck me is how contemporary their story was, but it's also sad, because so much has not changed. 
On the challenges women face in Hollywood:
I feel the wheels that were stuck and atrophied are slightly starting to shift...what I think is really exciting and could be one of the most potent forces of change that I've seen - and it's happening with [sexual harassment allegations against] Harvey Weinstein...is women on social media. It seems to now be in a dialogue where women feel empowered to speak out. A lot of it is a chorus of, 'Hey, that happened to me, too.' Men and women and really, everybody who wants this to change, needs to continue to harness that power, because I do think, for the first time, Hollywood has to listen.