The U.S. Africa Command says it has sent a joint team with the Niger military to the village of Tongo Tongo to investigate the Oct. 4 attack by extremists that left four American and four Nigerien soldiers dead.
AFRICOM said Sunday that the on-site investigation is part of a wider review across the U.S., Africa and Europe and by multiple agencies to determine how the attack took place.
The U.S. command team is interviewing residents around Tonga Tonga, visiting relevant areas and retracing steps taken before the ambush.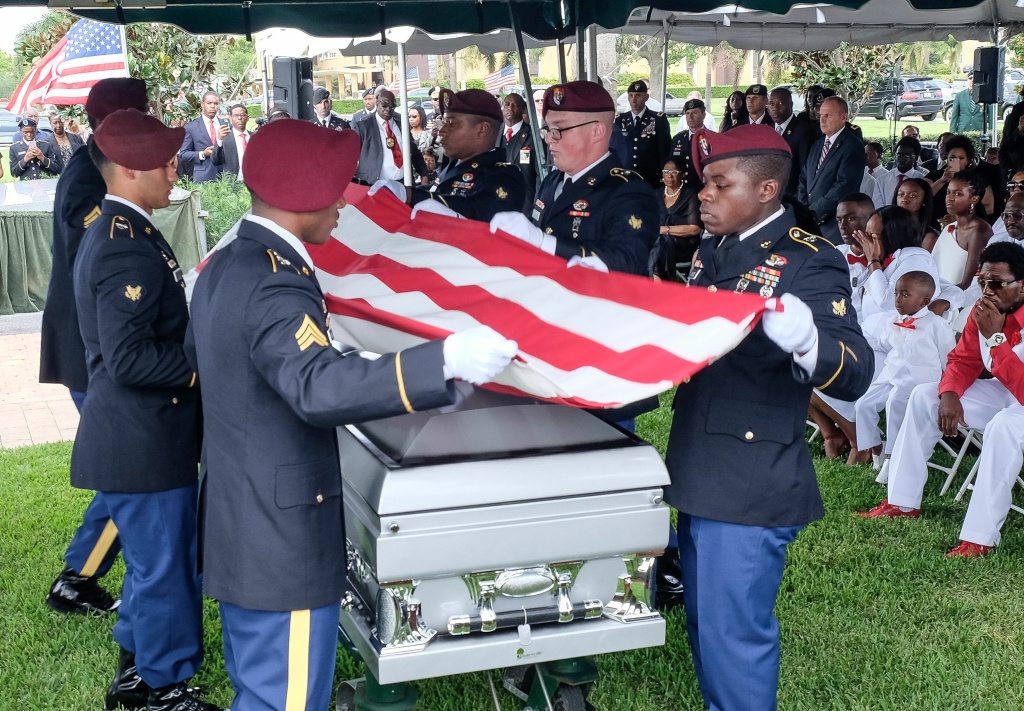 The Pentagon has said its investigation won't be finished until at least January.
Questions have arisen over whether the soldiers' commando unit was carrying out its assigned mission when it was ambushed about 120 miles north of Niamey.
The four American soldiers who killed in the attack were:
Sgt. La David Johnson, 25
Staff Sgt. Bryan Black, 35
Staff Sgt. Jeremiah Johnson 39
Staff Sgt. Dustin Wright, 29
Controversy emerged after President Donald Trump called Johnson's widow and, according to her, said her husband "knew what he was getting into" and. Myeshia Johnson also said Trump couldn't remember her husband's name.
The phone call left the family feeling that the President had disrespected Johnson.
On Friday, the Washington Post published a story that says Johnson's body was found with his arms tied and a gaping wound at the back of his head, suggesting that he may have been captured and then executed.