The nonprofit group CareHarbor opened another free medical and dental clinic in downtown Los Angeles Friday. This is the eighth year the organization has put on its mobile clinic; this time around, CareHarbor has added a new focus: treating L.A.'s homeless.
Working with shelters on skid row and elsewhere, organizers plan to provide free transportation to and from the clinic for a total of 450 homeless people over the course of the three-day clinic.
They've also staffed doctors who specialize in treating the homeless.
After arriving at the clinic, held in the REEF Exposition Hall,  Darryl Edwards, who gets around with a wheelchair, says he's not sure exactly what type of help he'll get, but he knows he needs care.
"I'm paralyzed from the waist down,"  he says. "And I've been attacked by a lot of things out there in the world, [I've] been trying to stay alive."
The line wraps around the building to enter triage during CareHarbor's first day. 
Don Manelli, founder and president of CareHarbor, says "the challenge is having them come in, number one, and then finding them after the event." 
CareHarbor plans to keep in touch with the homeless who receive treatment in the hopes of coordinating follow-up care, he says.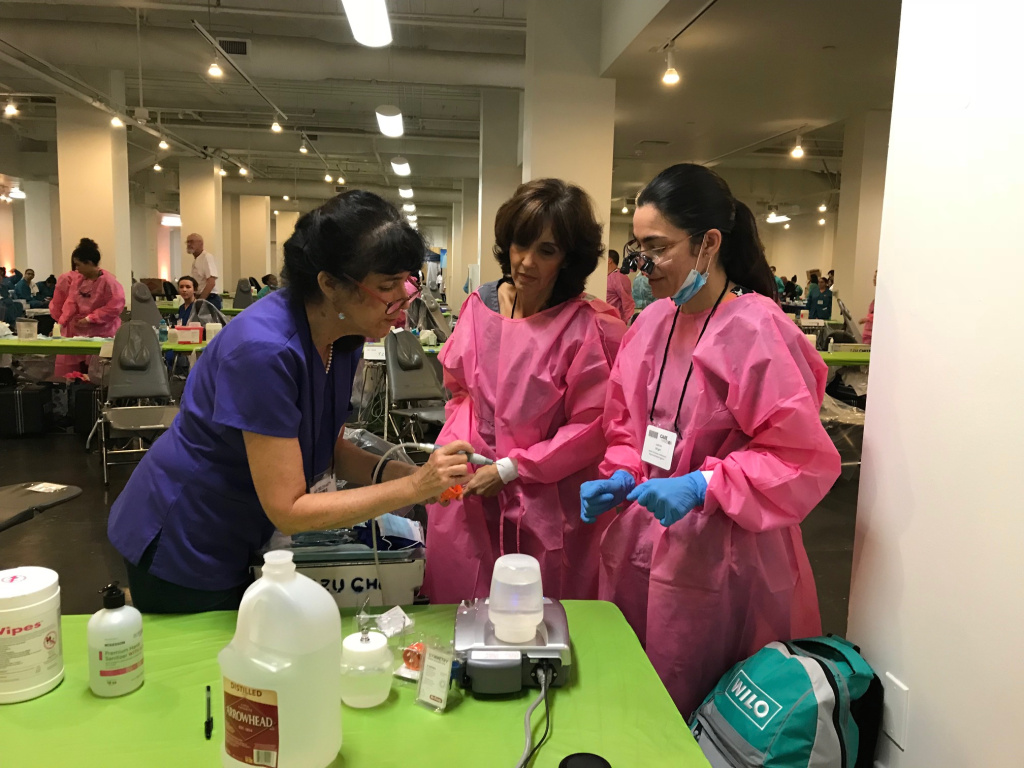 In light of the hepatitis A outbreak in L.A., volunteer health care workers are also providing vaccinations against the disease.
Organizers estimate that, since the first free mobile clinic in 2010, they've treated a total of 21,000 people.