Beginning with fireworks and ending with the lighting of the Olympic cauldron, Pyeongchang's Winter Olympics opening ceremony, called "Peace in Motion," took place Friday evening amid gusts of wind and frigid temperatures.
Watching inside the Olympic stadium was a crowd of more than 30,000 — including South Korean President Moon Jae-in, who shook hands with North Korean leader Kim Jong Un's sister Kim Yo Jong. Japanese Prime Minister Shinzo Abe and Vice President Pence sat nearby.
In the parade of nations — 92 are taking part in these Olympics — American luger Erin Hamlin, a four-time Olympian, served as Team USA's flag-bearer. A unified Korean team marched together under a unification flag. 
But many thought Pita Taufatofua — who competed in taekwondo in Rio's Summer Games and is in Pyeongchang to compete in cross-country skiing — stole the show by reprising his bare-chested appearance as flag-bearer for Tonga.
The opening ceremony reached 27.8 million viewers on NBC, a number that inched up to 28.3 million when digital viewers are added. While that's down from the 31.7 million who watched the opening in Sochi four years ago, it has to rate as positive news for the network.
The opening in Pyeongchang had 6 percent more viewers than the Summer Olympics ceremony in Rio de Janiero in 2016, and it was the most watched Friday night on television since Sochi's first night four years ago. NBC's viewership peaked at 31.5 million when the U.S. team entered the stadium in South Korea.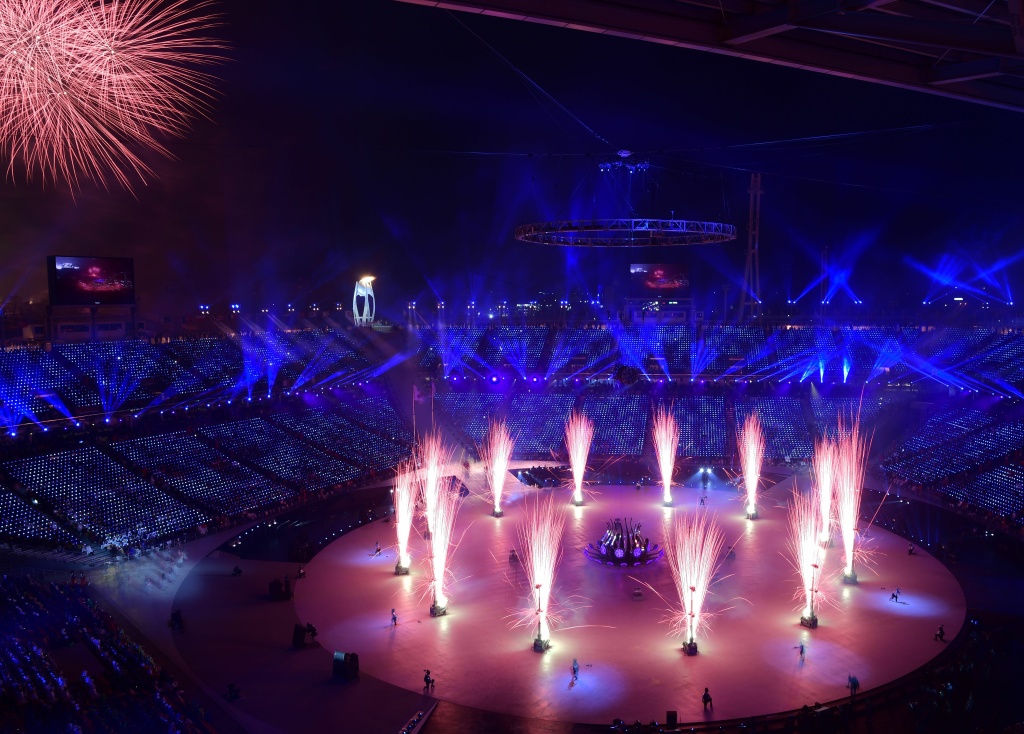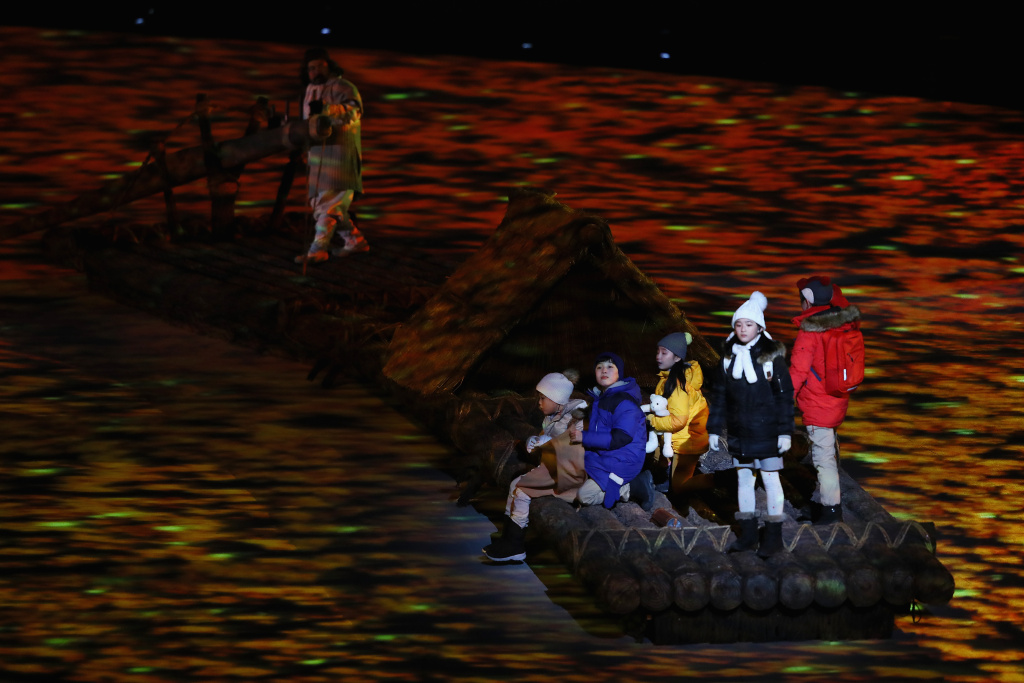 Have a happy Winter Games!
Copyright 2018 NPR. To see more, visit http://www.npr.org/.