You survived Valentine's Day and your reward is a glorious, three-day weekend. Now, you need to figure out how to spend it. We've got a few ideas for what to do in Southern California this Presidents Days weekend — and none of them include a fake Abe Lincoln beard.
---
STORYTELLING PICK
Unheard LA – Live in Mid-City
WHEN: Sunday, Feb. 18, 5:30 - 7 p.m.
WHERE: Nate Holden Performing Arts Center; West Adams
COST: FREE but RSVP required; MORE INFO
The fourth installment of KPCC's powerful series features an eclectic mix of community storytellers from across Southern California. People share personal tales about everything from lullabies and legacy to loneliness and the law. Stick around afterward for a mixer with the performers, your fellow attendees and host Bruce A. Lemon Jr.
---
LAST CHANCE PICK
Museum of Failure
WHEN: Through Sunday, Feb. 18
WHERE: A+D Architecture and Design Museum; downtown L.A.
COST: $15 general admission, FREE for kids 12 and under; MORE INFO
What do Colgate's frozen beef lasagna, President Donald Trump's version of Monopoly and the Apple Newton have in common? They're all on display at this collection of epic fails. Were these innovations ahead of their time or would they have been a flop in any era? You decide as you peruse artifacts dating from the 17th century to modern times. 
---
BONUS: The National Forest Service wants you to visit its parks this President's Day weekend — for free. The Angeles, San Bernardino, Los Padres and Cleveland National Forests are observing the national holiday by waiving their $5 Adventure Pass fees.
---
SPORTY PICK
NBA All-Star Weekend
WHEN: Thursday, Feb. 15 - Sunday, Feb. 18
WHERE: Staples Center, Los Angeles Convention Center; downtown L.A.
COST: $10-250; MORE INFO
The weekend is anchored by three big games — the All-Star Celebrity Game, the Rising Stars Game featuring the best first and second-year ballers and the G League International Challenge pitting stars from the NBA's minor league against Mexico's national team — but it also includes dozens of service events and outreach programs around Southern California.
---
NERD-TASTIC PICK
Long Beach Comic Expo
WHEN: Saturday, Feb. 17 - Sunday, Feb. 18
WHERE: Long Beach Convention Center
COST: $30-100; MORE INFO
Aside from the usual screenings, panels and retailers, highlights of this two-day confab include a chance to meet Evan Narcisse, writer for Marvel Comics "Rise of the Black Panther"; actor Joe Keery, aka Steve on "Stranger Things"; comic book artist Gus Vasquez; pro wrestler Rikishi; and actress Sherilyn Fenn, who played Audrey Horne on "Twin Peaks."
---
FAMILY PICK
Ooey Gooey Weekend
WHEN: Saturday, Feb. 17 - Monday, Feb. 19
WHERE: Kidspace Children's Museum; Pasadena
COST: $14; MORE INFO
After candy and Daniel Tiger, there's nothing kids like more than getting messy. Little ones will have access to finger paints, an appropriately slimy oobleck station and the chance to create poop sculptures out of Play-Doh. Better here than in your home, right? 
---
LITERARY PICK
Nikki Grimes
WHEN: Sunday, Feb. 18, 3 p.m.
WHERE:  Vroman's Bookstore; Pasadena
COST: FREE; MORE INFO
Author Nikki Grimes will discuss her latest novel "Between the Lines," a follow-up to her critically acclaimed "Bronx Masquerade." The book follows a group of teens as they discover the power of poetry while navigating foster care, addiction, bullying and other struggles.
---
TARTAN PICK
ScotsFestival & International Highland Games
WHEN: Saturday, Feb. 17 - Sunday, Feb. 18
WHERE: Queen Mary; Long Beach
COST: $25-45 general admission, $12-32 for kids 4-11; MORE INFO
Kilts are optional as you watch — or test your skill in — feats of strength and endurance. Modern warriors can compete in the caber toss, the hammer throw, the sheaf toss and a sixty-foot obstacle course. There are also contests for drum and pipe bands and an intense dart-throwing competition, which you probably shouldn't enter right after you take the class on single malt Scotches.
---
CULTURE VULTURE PICK
Birth Death Breath
WHEN: Opens Sunday, Feb. 18
WHERE: Armory Center for the Arts; Pasadena
COST: FREE; MORE INFO
It's an exhibition that's also an opera and the performers are full of hot air. That's because they're inflatable lawn decorations. As they puff up and start to sing, they ponder the Big Questions about life, death, purpose and meaning.
---
CULTURE VULTURE PICK, II
Chocolate & Art Show Los Angeles
WHEN: Saturday, Feb. 17 - Sunday, Feb. 18; 7 p.m. - 2 a.m.
WHERE: The Vortex; downtown L.A.
COST: $15-20; MORE INFO
Enjoy body painting, live music and chocolate fondue while you check out the works at this popular, "underground" art show. Proceeds benefit Artists for Trauma, a charity that pairs civilian and military trauma survivors with established artists from various disciplines.
---
SEASONAL PICK
Golden Dragon Parade & Chinese New Year Festival
WHEN: Saturday, Feb. 17, noon - 8 p.m.
WHERE: Chinatown
COST: FREE; MORE INFO
In Southern California, you could probably find an event to celebrate the Lunar New Year every weekend in February but this festival is the grandaddy of them all. It includes kung fu demos, ping-pong tables, face painting, storytelling for kids, food trucks and a craft beer garden. The parade, which kicks off at 1 p.m., will feature nearly two dozen floats, marching bands, entertainers and cultural groups.
---
CLASSICAL PICK
Leonard Bernstein Centennial Concert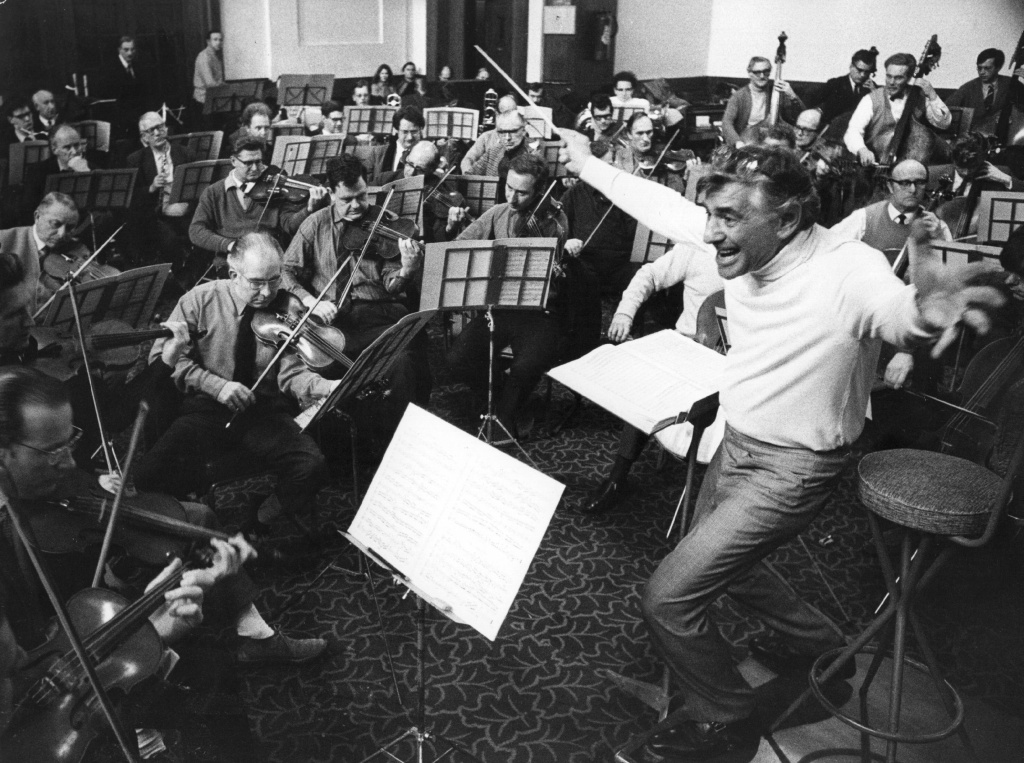 WHEN: Saturday, Feb. 17, 7 p.m.
WHERE: UCLA, Royce Hall; West L.A.
COST: FREE but RSVP required; MORE INFO
Celebrate the 100th birthday of one of America's best composers with a free concert by the American Youth Symphony. Leonard Bernstein is probably most famed for his jazzy score for "West Side Story" but he has also composed music for tons of other classic movies like "On the Waterfront." You'll get to hear some of that along with works by two other American composers, Aaron Copland and Charles Ives.
---
JAZZ HANDS PICK
One Year Later
WHEN: Friday, Feb. 16 – Saturday, March 3
WHERE: Atwater Village Theatre
COST: $25; MORE INFO
One year after Donald Trump was elected President, Open Fist has put together 14 short plays that delve into the social and political issues facing America. They include the stories of a man who just graduated from the college where he worked as a janitor, two brothers-in-law trying to hash out their differences during an elevator repair and travelers who find a lone shoe in an airport terminal. With comfy couches and post-performance drinks, the vibe is more speakeasy than traditional theater.
---
How are you spending your weekend? Let us know on Twitter @LeoHasACat.