We're at the end of California's rainy season. So, how did we do?
State water officials are set to make the annual trek on Monday across frigid fields in the mountains near Lake Tahoe to manually check the level of snow. 
Typically by now the snowpack levels in the Sierras have reached their highest point. Automated sensors already show us that the snowpack is below average. That's a problem for our state, which is just one year removed from one of the worst droughts in its recorded history.
So, how much water do we have? And what does that mean for the average person?
The season that didn't deliver
When the rainy season kicked off in December, Southern California was literally on fire. Hot and dry conditions — preceded by months of the same — provided the perfect environment for a record-breaking wildfire to tear through the region.
While we saw some precipitation in the Sierras during January, the rest of the state largely remained parched through February. We were on track for one of the driest winters on record.
All of that changed last month, when a series of atmospheric rivers slammed into the state, dropping several inches of rain and feet of snow in different areas.
The Sierra Nevada mountains provide about a third of the state's water. That's why water officials keep such a close eye on the snowpack there. Even with the recent precipitation, they're at less than 60 percent of average.
That means it's the 13th lowest snowpack since 1950, according to the California Department of Water Resources. 
Here's why the snowpack matters: As the snow melts, it fills rivers in Northern California. That water is then diverted through the State Water Project to different water users across the state. The more than 13 million residents of metropolitan Los Angeles famously rely on this imported water.
Demetri Polyzos is a senior engineer at the Metropolitan Water District of Southern California, which distributes water to a region stretching from Ventura to San Diego. He acknowledges the projected runoff this year will be below average, but said the March storms helped.
"We've seen a lot worse," he said.
Still, Polyzos said his agency is expecting to receive about 20 percent of the water it requested from the state, about 10-15 percent away from what they need to meet customer demand.
"The bottom line is likely we will be taking water out of our storage accounts this year," Polyzos said.
That means drawing from reservoirs that the MWD operates, like Diamond Valley Lake in Riverside County.
And it's not just California that had a drier than usual winter. The Sierra provides the water for much of California, but the Colorado Rockies play a crucial role as well.
MWD gets about a third of the water it distributes from the Colorado River, which has its headwaters in the western Rocky Mountains. 
The snowpack in the Upper Colorado River Basin is currently sitting at about 75 percent of average. That's a concern, considering it provides water to seven states.
But we've got a lot of water stored
The good news is last year California saw near record levels of precipitation, which helped to top off our reservoirs.
They're crucial, especially in years where there's less water for the CDWR to distribute.
That doesn't mean water officials aren't concerned. 
"We can go from abundant to very little very quickly, as we've seen in the last three years," said Michael Anderson, state climatologist for CDWR.
Drought conditions are still here
Even after the deluge last year, Santa Barbara and Ventura counties never fully recovered from the debilitating drought, according to the United States Drought Monitor.
Downtown Los Angeles has only seen 4.6 inches of rain since October 1st, about 34 percent of average. Oxnard in Ventura County has seen nearly 6 inches of rain, which is 43 percent of average, while Santa Barbara has seen 8.3 inches of rain, or 53 percent of average.
Unlike Los Angeles, Santa Barbara and Ventura Counties depend more heavily on local supplies.
One of those sources, the Lake Casitas reservoir serves 70,000 customers in the area, and is only about 36 percent full. 
"We do better when we get large storm events, and the water that comes down is concentrated ... and we didn't see that last year," said Ron Merckling, public affairs and water resources manager at the Casitas Municipal Water District.
"This coming year we're going to have to cut back further on our agricultural customers, so it's going to have a huge economic impact," Merckling said. "If we go another four or five years with no rain, or very little rain, or no recovery, then it's going to start hurting everybody here a lot more than it already has."
Ojai citrus farmer Emily Ayala is already hurting. Her 75 acres of farmland relies on rain, groundwater and Lake Casitas to keep things green, but that's been a struggle over the past decade. Along with a lack of rain comes rising water costs, as pulling water from a floundering Casitas is more expensive than other options. 
"It's really frustrating and sad," said Ayala. "A lot of people say to me, 'Well, why don't you just water your trees less?' And I say to them, 'Well, why don't you just not drink water on Monday and Tuesday?'"
Ayala's had to remove trees in years past because of a lack of water, and she expects to remove more later this year.
"If we continue in this drought cycle, it's going to be cost prohibitive to grow citrus in the Ojai Valley," she said. According to Ayala, her family's been in the area since the late 1800s.
The role of climate change 
Some years it rains more, some years it rains less. That's always been true in Southern California. But scientists believe climate change will have an outsized impact on our state.
"There is emerging evidence that there may actually be an increase in the precipitation extremes, both really wet years and really dry years. Even in the absence of big change in overall average precipitation," said Daniel Swain, climate scientist at UCLA.
"I think in the next two decades, what we expect is pretty much a variable climate, such as what we're seeing today. But as the years wear on there could be increasingly warmer conditions," said Dan Cayan, climate researcher at Scripps Institute of Oceanography at UCSD.
Even if we get a comparable amount of precipitation, over time we could see less snow. That's because rising temperatures can drive snowfall to higher elevations.​ Meaning that areas that were previously blanketed in white powder could see rain become the norm. 
That would have a big impact on water management. Snowpack serves as a natural reservoir, releasing water over the course of the year. If more precipitation falls as rain, water managers will have to figure out ways to capture larger amounts of the stuff in relatively short periods of time.
Higher temperatures are also more taxing on plants and the landscapes around them, requiring more water and leaving less for us downstream.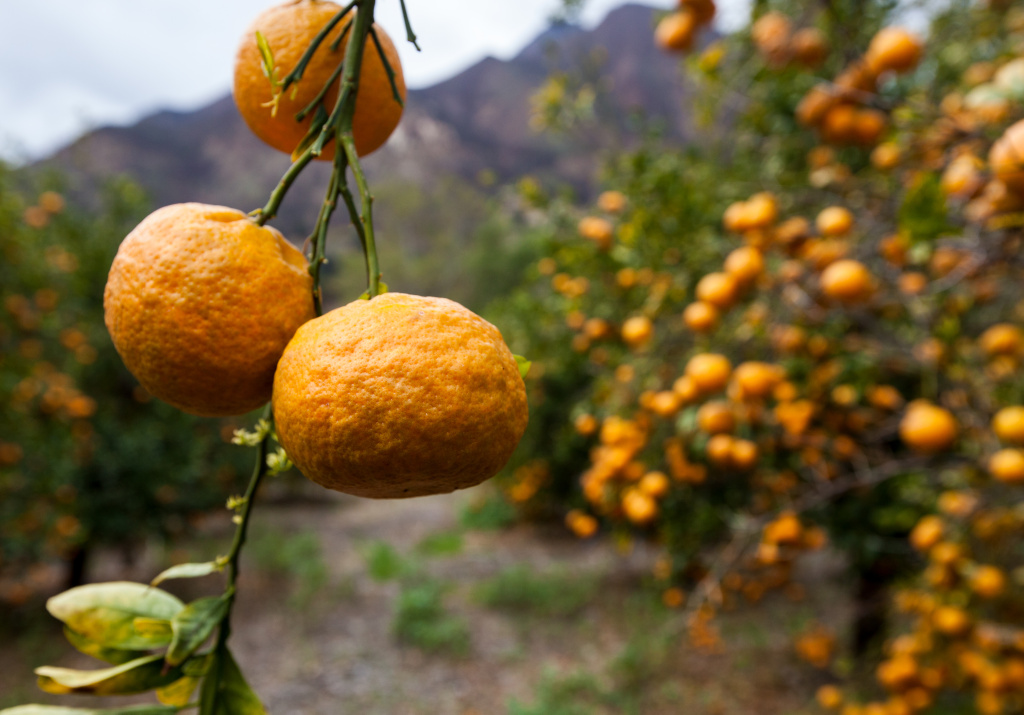 There is one consistent message: don't stop conserving
There was one plea made by nearly every single expert we spoke to for this piece: don't stop conserving.
"I often chuckle when I hear people say, well we're out of the drought," Polyzos said. "Depending on how you look at this, we could be in a 13-year drought, which is three wet years mixed up in between all that. So, that's why we've got to continue to conserve. Wet, rain or shine outside, we don't know what next year's going to be. And in California it's so variable we don't know what the next month is going to be."
This story is part of Elemental: Covering Sustainability, a new multimedia collaboration between Cronkite News, Arizona PBS, KJZZ, KPCC, Rocky Mountain PBS and PBS SoCal.