From dachshunds, tarantulas and strawberries to wiener dog races, a vinyl swap meet and a royal wedding, the weekend is jampacked with cool Southern California events. Having trouble figuring out what to do? Let us help.
---
FOODIE PICK
EEEEEATSCON
WHEN: Saturday, May 20; noon - 7 p.m.
WHERE: Barker Hangar — 3021 Airport Ave, Santa Monica
COST: $30; MORE INFO
Music and food join forces. Gavin Turek and Orange Calderon will perform as two dozen restaurants — including Loqui, Night + Market and Wexler's Deli — dish out their best fare. You'll have to pay for food, but the admission fee lets you see all the performers and the panels, which might be the real draw. They feature industry pioneers like Betty Porto — part of the family that founded the popular Porto's Bakery chain — and Josh Russ Tupper, a fourth-generation co-owner of New York smoked fish mecca Russ & Daughters.
---
COMEDY PICK
The Groundlings: Second Annual Diversity Festival
WHEN: Sunday, May 20; 10 a.m. - 6 p.m. 
WHERE: The Groundlings Theatre & School — 7307 Melrose Ave., West Hollywood
COST: $10 per workshop; MORE INFO
Alumni of the famous improv company lead 22 one-hour improv workshops throughout the day. Classes include "Queer-Prov," "Voice Over for Improvisers," "Freestyle Rap" and "Oh, Behave!" All workshops cost $10 and anyone over 18 can attend. Don't want to "yes and" anybody? Many performances will be free and open to the public.
---
PRIDE PICK
Long Beach Pride Festival and Parade
WHEN: Saturday, May 19 - Sunday, May 20
WHERE: Marina Green Park — 386 E. Shoreline Dr., Long Beach
COST: $20, single day pass; MORE INFO
The parade — in all its Utilikilted, glittery glory — starts rolling on Sunday at 10:30 a.m. with "Transparent" actress Alexandra Billings as the grand marshal. The festival runs both days and features dozens of musical performances on five stages: urban soul, fiesta caliente, dance, country, and the main stage, where Prince's drummer muse, Sheila E, will headline.
---
WELLNESS PICK
Clean Made LA
WHEN: Sunday, May 20; 11 a.m. - 7 p.m.
WHERE: Civic Center Studios — 207 S. Broadway, Suite One, downtown L.A.
COST: $5-$75; MORE INFO
Looking to live a more sustainable life? Here's your chance to explore the latest health and wellness brands. Shop and sample clean eats and drinks in the Goods Market then head to VIP speaker sessions to hear folks talk about pressing juice and communing with bees.
---
FUR-FRIENDLY PICK
SoCal Wienerfest 2018
WHEN: Saturday, May 19; 10 a.m. - 3 p.m.
WHERE: Huntington Dog Beach — 100 Goldenwest Street, Huntington Beach
COST: FREE; MORE INFO
Forget the ketchup and mustard — these aren't those kind of hot dogs. These are dachshunds, those short-legged, long-bodied hounds. Cheer on all the canines as they compete in wiener races and hot dog eating contests.
---
RANDOM PICK
Morrissey Vegan Brunch
WHEN: Sunday, May 20; noon - 4 p.m.
WHERE: El Cid — 4212 W. Sunset Blvd., Silver Lake
COST: $10; MORE INFO
Want to celebrate an unhappy birthday? DJs Alex Transistor and Rose Knows will spin tunes by Morrissey and The Smiths as you dine on vegan brunch food and sip themed cocktails. Feeling brave? Karaoke to your favorite Morrissey songs.
---
CULTURE VULTURE PICK
Museums of the Arroyo Day
WHEN: Sunday, May 20; noon - 5 p.m.
WHERE: various locations
COST: FREE; MORE INFO
For one day, six museums in northeast L.A. and Pasadena will waive their admission fees. All the participating institutions — Heritage Square Museum, the Los Angeles Police Museum, the Lummis Home and Garden, the Gamble House, the Pasadena Museum of History and the Southwest Museum  — focus on life in early Los Angeles. Visit one or race to all of them.
---
COLLECTOR'S PICK
Beat Swap Meet
WHEN: Sunday, May 20; 10 a.m. - 4 p.m.
WHERE: Smorgasburg L.A. — 785 Bay St., downtown L.A.
COST: FREE entry with canned good; MORE INFO
Nearly 70 record collectors, shops, indie labels and private dealers from around Southern California will buy, sell and trade records in every imaginable genre. The 10th anniversary of the swap meet is gonna be big, so big it'll practically double the size of the monthly Smorgasburg food fest.
BONUS: Can't get enough vinyl? Dublab hosts a record fair and membership drive on Sunday afternoon at Zebulon Cafe in Frogtown.
---
LITERARY PICK
LitFest Pasadena
WHEN: Saturday, May 19 - Sunday, May 20; 1 - 10 p.m.
WHERE: Pasadena Playhouse district
COST: FREE; MORE INFO
More than 200 authors turn out for dozens of panels, readings, workshops and performances. Come hear local writers discuss work in nearly every genre, from travel memoir and social activism to mystery and young adult.
---
ANGLOPHILE PICK
Royal Slumber Party
WHEN: Friday, May 18, 11 p.m. – Saturday, May 19, 6 a.m.
WHERE: The Cat and Fiddle — 742 N. Highland Ave., Hollywood 
COST: $25-30; MORE INFO
Witness history as Britain's Prince Harry weds former actress — and Angeleno — Meghan Markle. The dusk-to-dawn party includes a trivia quiz, costume contest and traditional English snacks like scones and sausage rolls. You can even wear pajamas. Organizer Ashlee Gardner went to Immaculate Heart High School in Los Feliz with Markle, so maybe she'll drop a few juicy tidbits about teenage years.
BONUS: The White Harte Public House in Woodland Hills hosts a watching party starting at 3 a.m. on Saturday morning. A $25 ticket gets you champagne, cake (in the same lemon elderflower flavor that wedding guests will nibble) and a souvenir. 
---
CULTURE VULTURE PICK
Annenberg After Hours
WHEN: Saturday, May 19; 6 - 9 p.m.
WHERE: Annenberg Space for Photography — 2000 Avenue of the Stars, #10, Century City
COST: FREE; MORE INFO
The photography museum will stay open late so you can peruse "Not an Ostrich: And Other Images from America's Library." The new exhibition compiles almost 500 iconic images from the Library of Congress. The soiree includes live music and food.
---
SEASONAL PICK
Long Beach Filipino Festival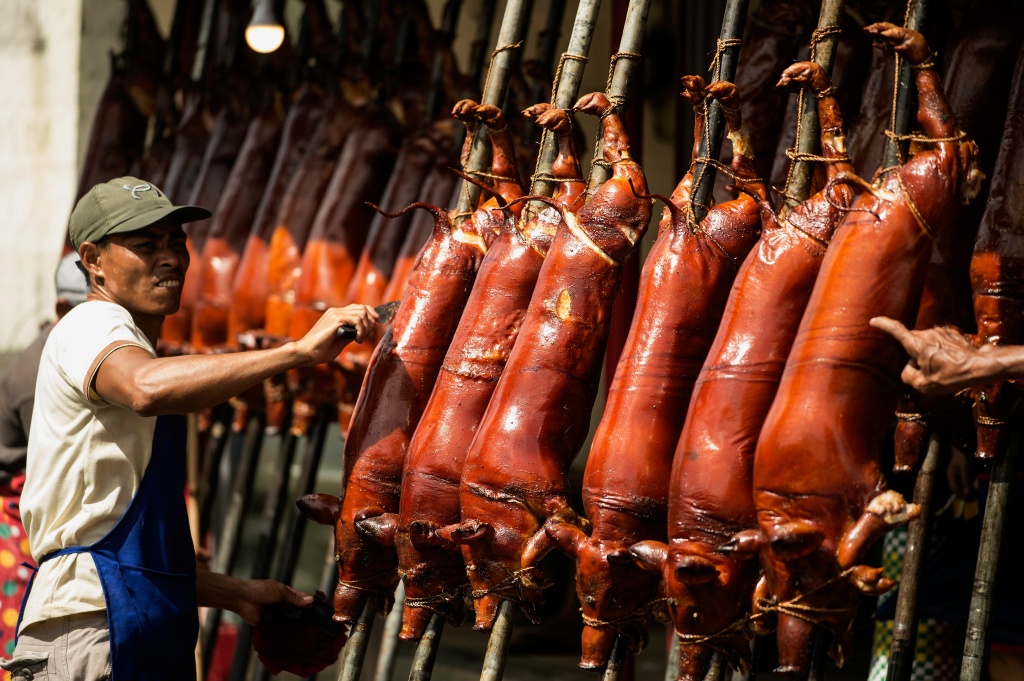 WHEN: Saturday, May 19; 10 a.m. - 6 p.m.
WHERE: Silverado Park — 1545 W. 31st St., Long Beach
COST: FREE; MORE INFO
Enjoy Filipino-American cuisine, performers, art and vendors. Pinay rapper Ruby Ibarra will drop rhymes while DJs and breakdancers battle in the hip-hop pavilion. Check out the exhibition highlighting Long Beach's Filipino-American history. 
---
FRUITY PICK
California Strawberry Festival
WHEN: Saturday, May 19 - Sunday, May 20; 10 a.m. - 6:30 p.m.
WHERE: Strawberry Meadows of College Park — 3250 S. Rose Ave., Oxnard
COST: $12; MORE INFO
Get ready to eat! Sure, you'll see the usual funnel cakes, smoothies and chocolate dipped strawberries but you'll also get to try oddball treats like nachos, tamales, pizza and popcorn — all made with the sweet, red berry. If competition gets you revved up, enter the tart toss, berry best hat contest or strawberry shortcake-eating showdown.
---
SEASONAL PICK
Venice Spring Fling
WHEN: Saturday, May 19; 11 a.m. - 7:30 p.m.
WHERE: Venice Beach Boardwalk — 1800 Ocean Front Walk, Venice
COST: FREE; MORE INFO
The free annual festival features samba dancers, live bands, an art show, book signings, food and hula hoops. Support a good cause by bringing canned goods for the Westside Food Bank.
---
CREEPY CRAWLY PICK
Bug Fair
WHEN: Saturday, May 19 - Sunday, May 20; 10 a.m. - 6 p.m. 
WHERE: Natural History Museum — 900 Exposition Blvd.
COST: $10 kids, $20 adults; MORE INFO
Tarantulas, millipedes and centipedes are only a few of the winged, multi-legged creatures on display. After you've gazed at all the exotic species, head to the Nature Gardens for bug hunts, crafts and up-close encounters with our insect friends.
---
FAMILY PICK
Pico Block Party
WHEN: Saturday, May 19; 3 - 6 p.m. 
WHERE: 18th Street Arts Center — 1639 18th St., Santa Monica
COST: FREE; MORE INFO
Create neighborhood loterίa cards, screenprint slogans on fabric banners, paint your own tote bag, collage zines and create LED greeting cards. With a ton of youth-led art-making workshops, performances, open studios and exhibitions, the festival, sponsored by the 18th Street Arts Center, is all about empowering young artists. 
---
FLICK PICK
Spice World Movie Party & Drag Bingo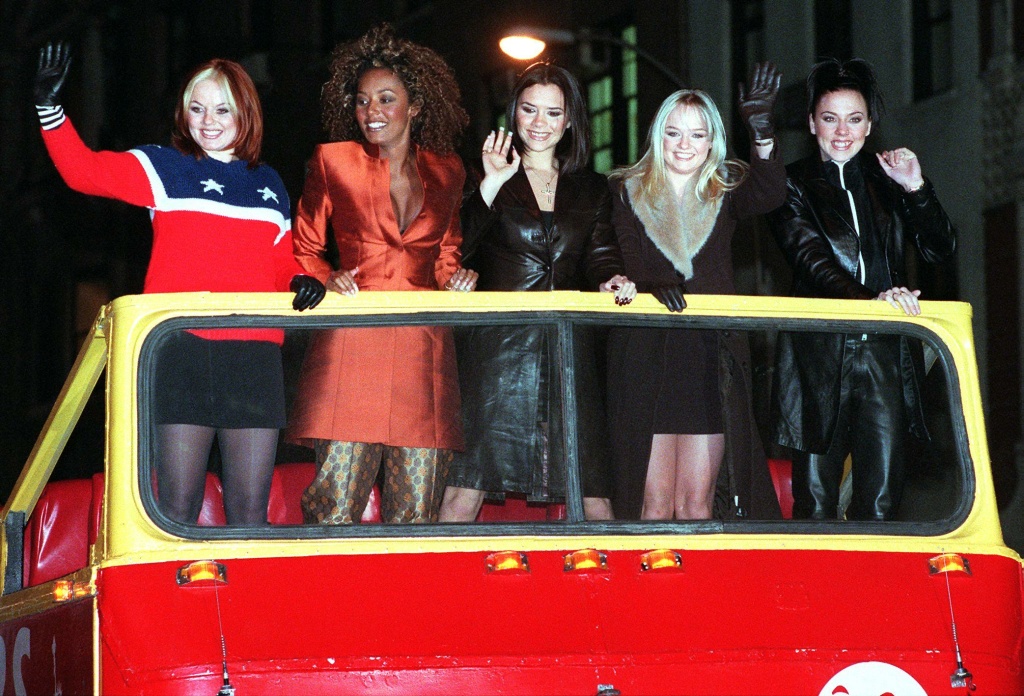 WHEN: Sunday, May 20; 4 p.m. 
WHERE: The Regent Theater — 448 S. Main St., downtown L.A.
COST: $20; MORE INFO
If you wanna be our lover, you gotta get with our friends. Wear your best '90s gear for an afternoon that combines the Spice Girls, cocktails and drag queen bingo. Pickle will lead a Spice Girls-themed bingo game while her pals Valerie Von Boom and Misty Violet pop in to perform. Get your zig-a-zig-ah looking tight at a vintage girl power pop-up boutique curated by Glitter Death. 
---
OUTDOOR PICK
Murphy Ranch Hike
WHEN: Sunday, May 20; 10 a.m. - 12:30 p.m. 
WHERE: Pacific Palisades
COST: $25; MORE INFO
An abandoned Nazi compound hidden in the hills of the Pacific Palisades? It's not just an urban legend. In the 1950s, a mysterious German known only as "Herr Schmidt" convinced a wealthy L.A. couple to finance a $4 million, four-story mansion on a 50-acre enclave in Rustic Canyon so he could promote Nazi-inspired propaganda. They ran out of money and the compound was never completed. For decades, several shambling, graffiti-tagged structures, a stone stairway, a huge water tank and a power station large enough to support a small town stood at the Murphy Ranch site. Atlas Obscura field agent Hadley Meares will lead a hike to the ruins. You'll also get to see recently discovered blueprints of Murphy Ranch.
---
FESTIVAL PICK
L.A. Live Block Party
WHEN: Saturday, May 19; 6 p.m. 
WHERE: L.A. Live — 800 Olympic Blvd., downtown L.A.
COST: FREE; MORE INFO
It's a night of shopping, dining and drinking. Stroll through the pop-up marketplace featuring 40 vendors as you listen to live music performed by local artists. Enjoy $5 food and drink menus at participating restaurants. For $20, you can skate in Staples Center.
---
DANCE PICK
Don Quixote
WHEN: Saturday, May 19; 7 p.m.
WHERE: The Orpheum Theatre — 842 S. Broadway, downtown L.A.
COST: $38-$153; MORE INFO
The National Ballet of Ukraine presents its interpretation of Miguel De Cervantes's classic tale about adventurer Don Quixote, his sidekick Sancho and his beloved Dulcinea. 
---
How are you spending your weekend? Let us know on Twitter @LeoHasACat.