When you mix behavioral economics with money ball, you get ESPN base writer Keith Law's new book.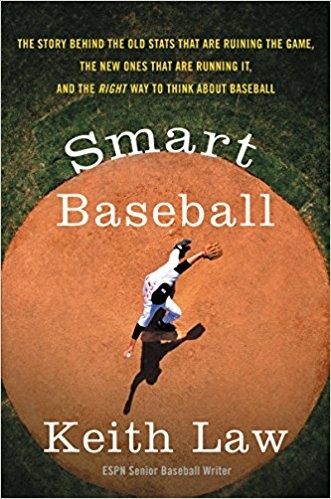 "Smart Baseball" revisits how old sets of statistics - batting average, documented saves, and won-lost numbers - can be confusing, misleading, and even damaging in evaluating player performances. In this new book, Law challenges the convention of old "moneyball" thinking and proposes some myth shattering innovations. He argues that emerging statistical tools can help teams win, change how players are measured, and fundamentally transform the conversation around the game.
Host Larry Mantle sits down with Keith Law on what big data means for the future of baseball.
Guest:
Keith Law, senior baseball writer for ESPN Insider, and author of the new book, "Smart Baseball: The Story Behind the Old Stats That Are Ruining the Game, the New Ones That Are Running It, and the Right Way to Think About Baseball" (Harper Collins, 2017)