For years, Vegas meant showgirls — topless or scantily clad dancers in outrageous costumes with ostrich feathers and sequins. But one by one the shows died out. Now there's only one left, and it closes next Thursday, February 11th.
"Jubilee!" at Bally's has been running for almost 35 years.
Watch a 1980s TV report on "Jubilee"
One of the singers in the original cast was a woman whose voice all KPCC listeners know well: KPCC production manager Rita Pardue. She's the warm voice you hear on many of the underwriting and other spots you hear on the air every day.
Here she is today: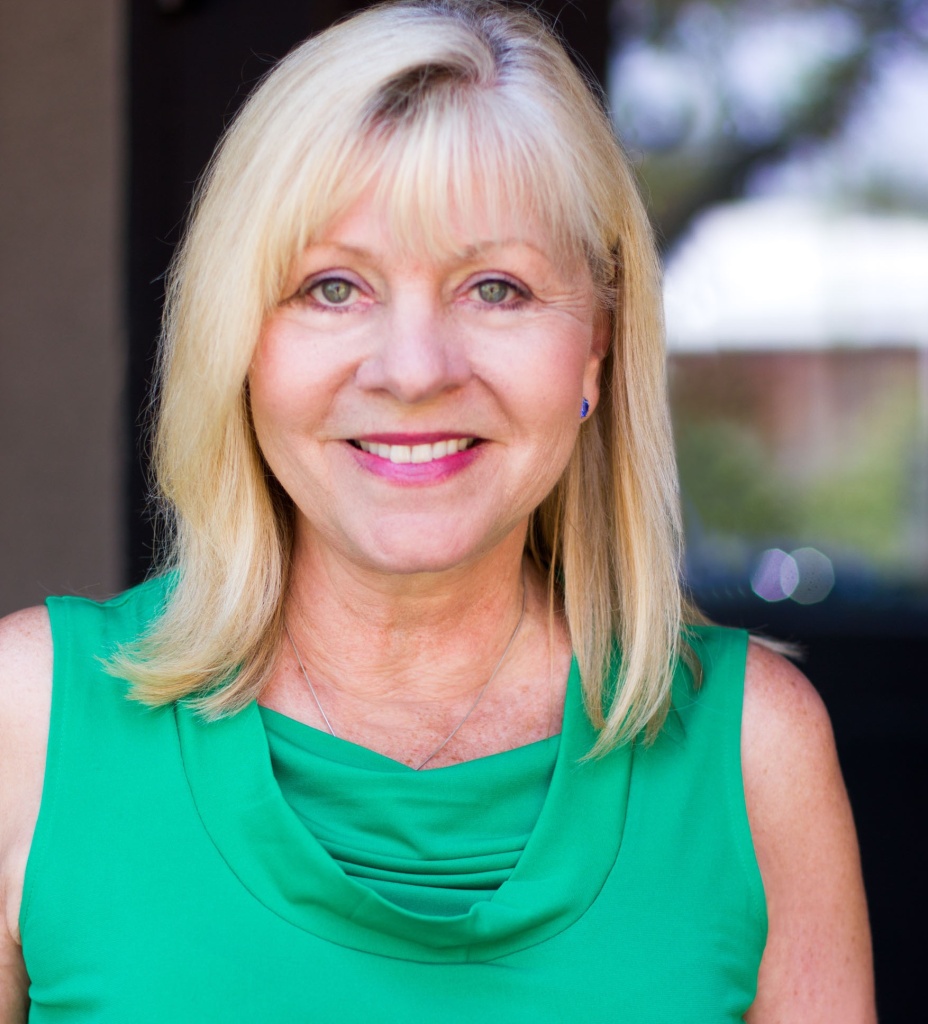 And here she is in 1981, backstage:
And in one of the fabulous costumes the show was known for. Rita says this one, from "Gold Diggers," weighed 40 pounds.
First things first. She wasn't topless in the show. "I always say," Rita says, "singers wore the most clothes!"
Rita was hired by the show's famed production manager, Fluff LeCocque, after a bad audition in Boston.
"There I was ... all the other singers were bobbing up, and I'm bobbing down. And when they're bobbing down, I'm bobbing up. Two weeks later, Fluff sent me a letter thanking me for auditioning, but I didn't make it," Rita says.
Rita wrote her back, thanking her for the opportunity and saying her next step was to take dance lessons: "Two weeks later, I got a telegram from Fluff saying, 'You're hired.'"
One of the performers had been named Miss Universe, so LeCocque filled her spot with Rita.
Rita will be reuniting with many of her former cast members, plus designer Bob Mackie, next Thursday at the last performance.  For many more memories of Rita's life in Vegas performing "Jubilee," listen to the audio.
This story has been updated.