"The Breakfast Club" turns 30 this year, and many of the kids who watched it when it debuted are now parents, themselves.
But the film's power crosses generations.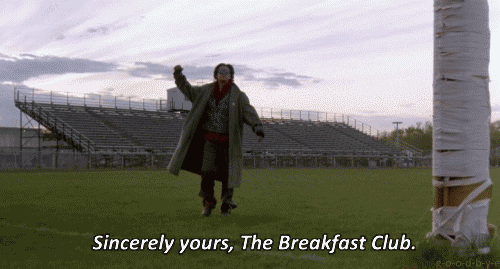 Film critic Jen Chaney says as she gets older, she starts to identify with the adult characters more and more.
In her piece, "The Adult Sympathies of The Breakfast Club," Chaney talks about rewatching the film and seeing Anthony Michael Hall's character Brian berated by his mother to study.
"In 2015, as a mother myself, I watch The Breakfast Club and think: In a context that doesn't involve the specter of suicide or a flare gun that went off in a locker, I can imagine saying the same thing to my own son someday."
Chaney joins Take Two about how the movie stayed with her as a teenager and still finds ways to appeal to teens of today.