There are few ways to fully honor American service members who make the ultimate sacrifice. So when a group of Gold Star families from the Pasadena area commissioned a new memorial, it came with a tall order: Create a work that will honor the memory of those lost in the wars since 9/11 and bring comfort to their families.
The resulting statue is called the "Enduring Heroes Memorial," and it will be dedicated Monday at Defender's Parkway in Pasadena, just off Colorado Boulevard. 
At first glance, it looks like one single service member. But look again, and you'll see the facial features of 11 local service members, immortalized in a solitary bronze figure. The name tag reads "Pasadena."
But getting the sculpture installed was no easy feat, says Gold Star mother, Jaynie Studenmund. Her son, Scott, was a Green Beret. Her was killed in southern Afghanistan in 2014. 
"It's quite a process to get a memorial like this through City Council," Studenmund told Take Two's A Martinez. "We met with every single City Council member, met with numerous commissions, submitted a proposal that was probably about 10 inches thick and had a big lesson in civics. But at the core of that was wanting to memorialize our sons," she said.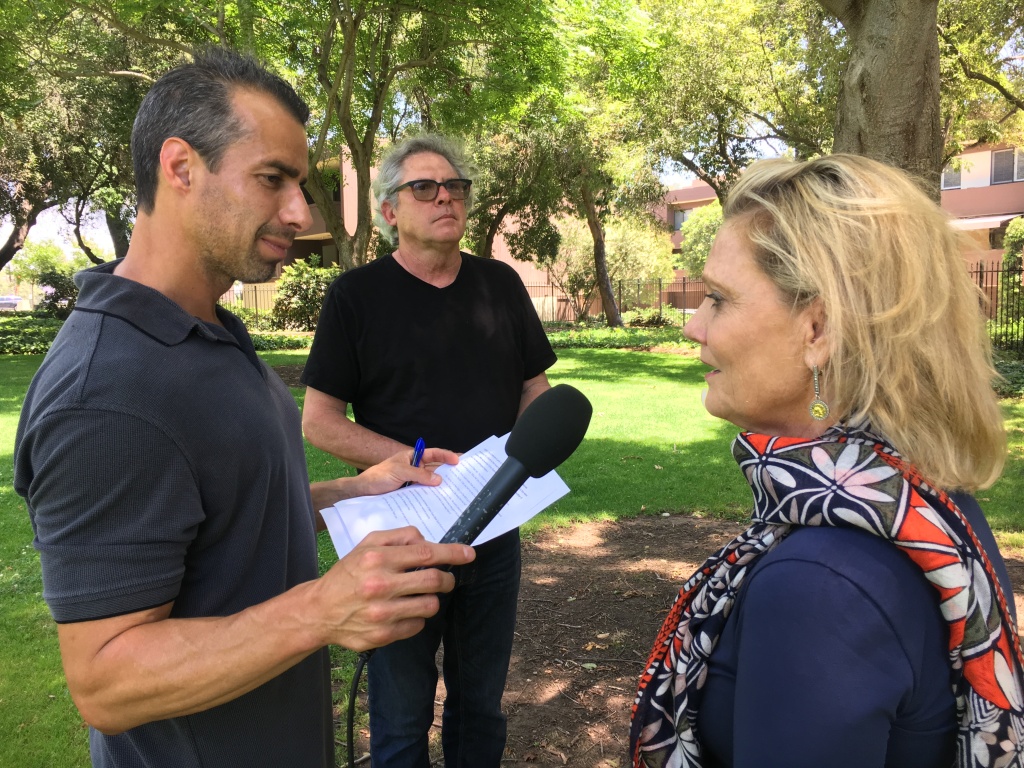 The artist tasked with sculpting the memorial is Chris Slatoff. He's done several public sculptures, including works at USC, Fuller Theological Seminary and Our Lady of the Angels in Downtown LA. But Slatoff says depicting the heroism of the 11 was a new challenge. Drawing on his Christian roots, he decided to work with a New Testament-inspired theme.
"Basically, I gave them Sunday morning. I gave them resurrection," Slatoff said. "This is a sense of dealing with the loss and dealing with everything that should be tragic about this."
Drawing on traits from the fallen servicemembers, Slatoff hopes that families will see some of their sons and daughters in the work and feel comfort. During the installation of the work last weekend, Jaynie Studenmund says she felt just that. 
"Our son is buried at Arlington National Cemetery, which is very precious, but feeling like Scott is close by gives me a lot of comfort," Studenmund said. "We'll all continue to visit our sons and daughters wherever they're buried ... but I think we feel like our child is right here in Pasadena. I happen to believe that Scott is here right now."
The sculpture will be dedicated this Memorial Day. More information can be found here. 
Press the blue play button above to hear the interview.