Now that KPCC owns and operates LAist.com, Take Two speaks with its editor to find out what readers can expect. We also speak with a law professor about the Getty being forced to return one of its prized possessions to Italy. Plus, our latest California Dream feature looks at the impact of high housing costs on California's college and university students.
Rewriting the power grid rules
California moved a little closer yesterday to expanding the power grid to as many as 14 states. The Senate committee that oversees energy and utilities voted to move forward on a bill that would essentially rewrite the rules for how California manages the power grid. Instead of being a state operator, it would be regional.
Guest:
Jeff McDonald, reporter for the San Diego Union-Tribune and has been following this story
LA County Board of Supervisors oppose separation of immigrant families
The Trump administration's decision to separate migrant children from their parents has been controversial. More than 2,300 kids have been taken from their parents since May of this year. Now L.A. County's Board of Supervisors is weighing in. The board voted unanimously Tuesday to send a letter to the administration opposing its policy. They also directed the county's Office of Immigrant Affairs to offer services at local shelters where immigrant children are being held.
Guest:
https://twitter.com/SupJaniceHahn/status/1009143265373794304
LAist returns
The new LAist web site launched Tuesday.  A local news source owned and operated by KPCC, LAist.com features a mix of local news, politics, food and culture. Many of KPCC's news stories and features will now be found on LAist.
Guest:
Lisa Brenner, LAist editor
Scratch-and-Sniff postage
Scratch-and-sniff stamps make their debut today. The team gives their review of the scented postage. (PSA: The scent is super strong)
https://twitter.com/_tamika_adams/status/1009472380853317633
Getty in dispute over one of its prized possessions to Italy
Italian courts have upheld the ruling that the Getty must return its bronze "Statue of a Victorious Youth" to Italy. This ruling is the latest chapter in a legal battle that has been going on since 2010, but the fight continues as the Getty is appealing the decision to Italy's highest court.
Guest:
Patty Gerstenblith, expert in museum and cultural heritage law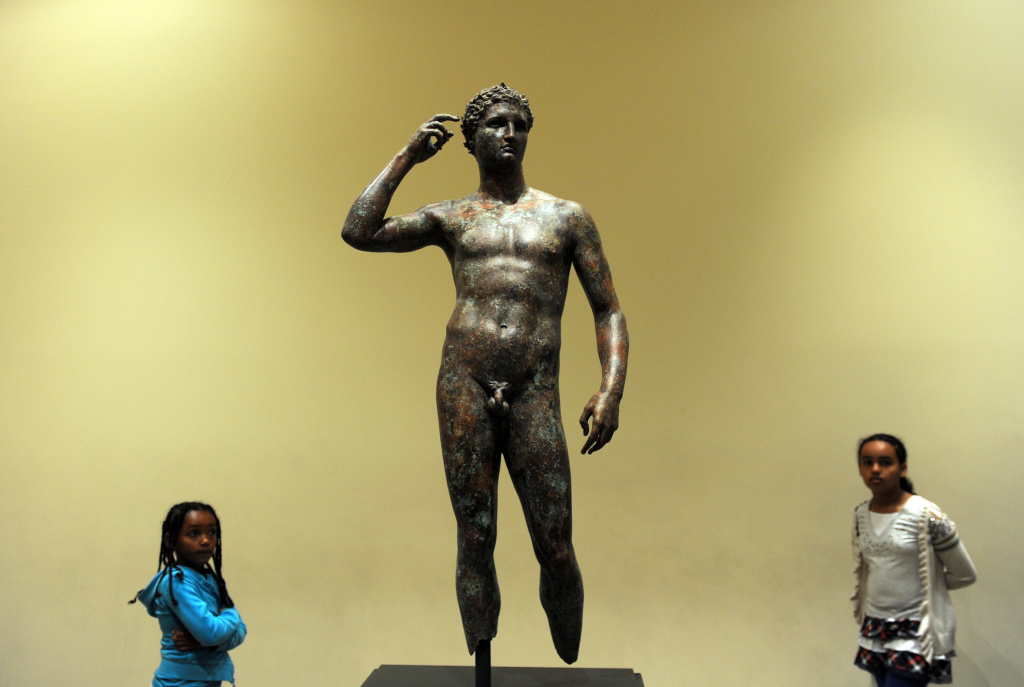 Basketball Star Power 
Will he, or won't he? Everyone in LA is all abuzz about whether LeBron James will actually come to town and play for The Lakers, but it seems a number of hard core fans actually don't care. It's been a long time since the Lakers were without a star player but, according to Take Two contributor Andy Kamenetzky, Angelenos are OK with that. Plus, we take a brief look at The Athletic, the local sports news site that now has zeroed in on LA.
Guests:
Andy and Brian Kamenetzky, regular sports contributors
https://media.giphy.com/media/1o1lLYzLWaw89sRPA6/giphy.gif
L.A. Clippers sports arena courts controversy
California has some pretty clear legal language when it comes to environmental studies and new construction projects -- a hurdle affordable housing advocates repeatedly encounter. But one business lobby seems to have a talent for sidestepping those rules, and that's local sports teams like the L.A. Clippers.
Guest:
Laurel Rosenhall, reporter with CALMatters