We speak with a transportation researcher about the sudden interest in mass transit projects connecting Los Angeles and Las Vegas, including a new venture that will connect the two cities with rail in 2022. Plus, Latinos have had success cultivating political power in the Coachella Valley, so what can other minority groups learn from their experience? And, as the Los Angeles Rams get ready to kick off against the Los Angeles Chargers this weekend, we look at which team is doing a better job at winning fans here in the city of angels.
There might be a new rail service between Los Angeles and Las Vegas
(Starts at 2:06)
Now that the Brightline rail service has purchased the XPressWest private rail service, will a train route connecting Los Angeles and Las Vegas come to fruition?
Guest:
Joseph Schwieterman, director of the Chaddick Institute
Latino political power in the Coachella Valley
(Starts at 8:40)
There's a common story in Southern California. Take a city with a large population of minorities, and it's rare to see them represented in local government. For example in Long Beach, 50,000 Cambodian-Americans don't have an elected official speaking for them right now. And Korean-Americans never had a seat on the L.A. City Council until 2015, which is when voters elected David Ryu. However, there are a few success stories. In the Coachella Valley, Latinos have been recognized as a strong political force. That's because activists spent decades to build up power. 
Guests:
Manuel Perez. Riverside County Supervisor
Samuel Metz, reporter for the Desert Sun newspaper
https://twitter.com/metzsam/status/1042432717852368896
Birthing Centers
(Starts at 18:05)
When it comes to giving birth in California, almost all moms still go to the hospital to have their baby. There is, however, a small but growing number of women who say they want an alternative birthing experience in a setting that's a lot more comfortable than a sterile hospital room. KPCC's Alyssa Jeong Perry has more.
Empathy
(Starts at 22:21)
Cities in California are searching for ways to tackle homelessness. The state is pouring half a billion dollars this year into finding solutions. Today, we thought we'd get a little more personal in this latest story from our statewide collaboration covering the California Dream. Amita Sharma with KPBS gives us a look at the science of empathy and why some people help, while others do not.
Los Angeles Rams and Chargers compete for Angelenos' hearts
(Starts at 28:50)
As the Los Angeles Rams get ready to play against the Los Angeles Chargers this weekend, we look at what it takes to cultivate a fan base in the city. Which team will win the battle for Angelenos' hearts?
Guests:
Andy and Brian Kamenetzky
This Is (Not) L.A.
(Starts at 41:35)
Los Angeles is a city that has plenty of stereotypical elements. Our car culture and bad traffic, Hollywood and the entertainment industry, etc. But as any Angeleno knows there's more to our city than what's on the surface. That insider's perspective is what Jen Bilik hopes to capture in her new book, 'This Is (Not) LA'. It's all about the REAL Los Angeles and taking apart the myth and stereotypes that surround it. 
Guest: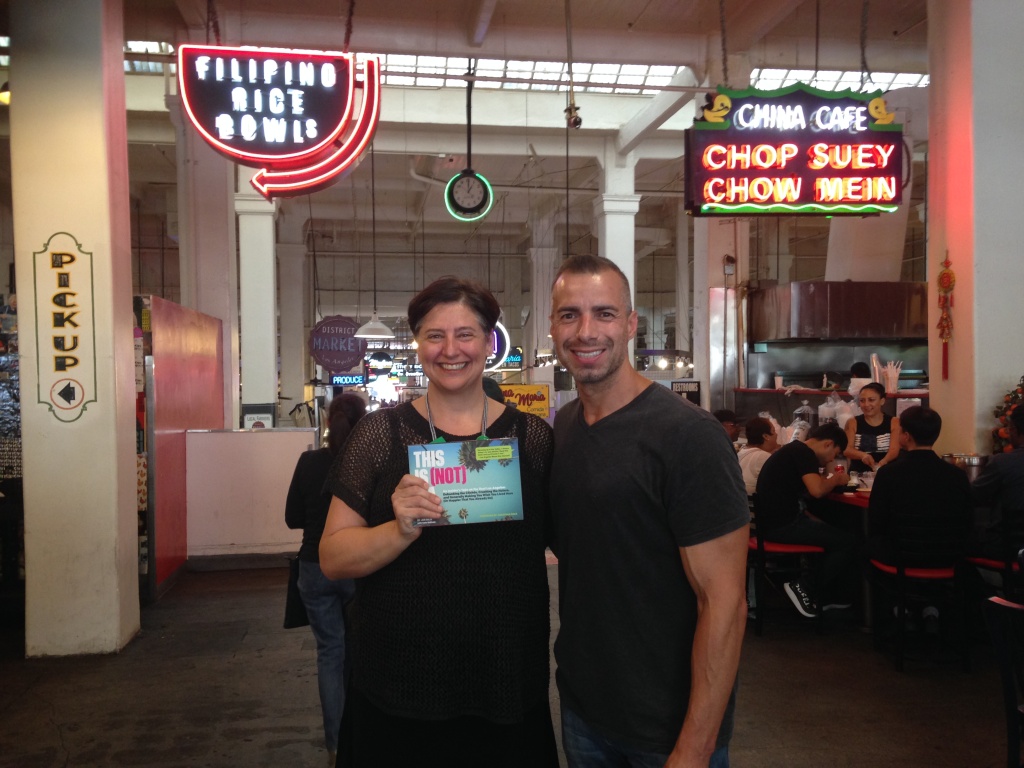 For more information and to RSVP to the 'This is (Not) LA' book launch at the Natural History Museum, check out the museum's website.