With homelessness in L.A. County at crisis levels, we visit the Los Angeles Unified School District campus with the most homeless students. Plus, we look at the packaging waste that comes with prepared meal kits delivered to people's doorsteps. And, we visit the Los Angeles Convention Center for highlights from the 2018 Los Angeles Auto Show.
State of Affairs
(Starts at 0:49)
For our weekly look at California politics, we look at whether Congresswoman Nancy Pelosi has enough votes to become Speaker of the House. Plus, the future for Kevin McCarthy. And the once powerful chair of the California Democratic Party is OUT after allegations of sexual misconduct.
Guests:
Carla Marinucci, Politico's California Playbook
Jack Pitney, Claremont-McKenna College
The response to the Thousand Oaks shooting
(Starts at 12:28)
On the night of November 7th, officers arrived within minutes of being dispatched to the Borderline Bar and Grill in Thousand Oaks. That kind of speedy response is considered critical in mass shootings. But after one their own was shot at the scene, they had to change their plans. 
Guest:
Sergeant Eric Buschow with the Ventura County Sheriff's department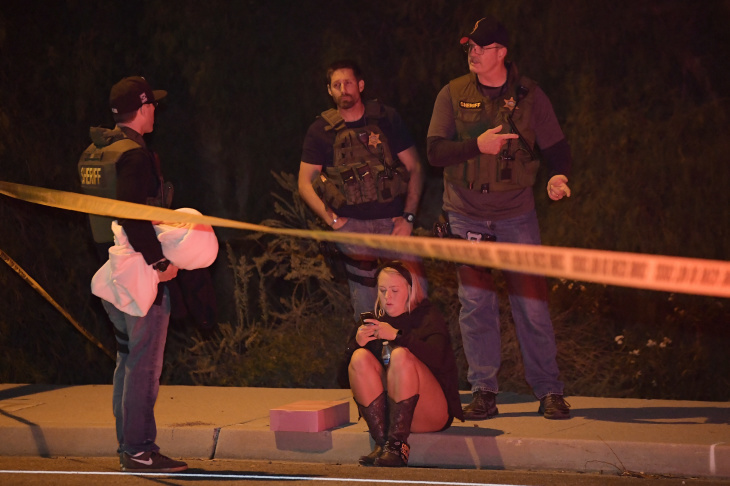 Meal kit food waste
(Starts at 23:08)
Easy to prepare gourmet meals have become big business thanks to companies like Blue Apron, but along with the food comes a whole lot of excess packaging. Writer Rebecca Leib weighed and measured some of that excess and talks about what she found in terms of environmental waste that comes with buying those meal kits. 
Guest:
Homeless students
(Starts at 28:07)
An estimated 18,000 students going to schools in the L.A. Unified School District are homeless. L.A. Times columnist Steve Lopez talks with us about his latest series, which focuses on homeless public school students. We talk with him at an elementary school in Pacoima where a quarter of the students are homeless, and whose principal was homeless when he was a kid. 
Guest:
Steve Lopez, Los Angeles Times columnist
2018 Los Angeles Auto Show highlights
(Starts at 36:49)
From the new Porsche 911 to the Jeep Gladiator to the all-electric Kia Soul, this year's Los Angeles Auto Show shows how the auto industry is catering to the current market. 
Guest:
Sue Carpenter, KPCC producer
Weekend preview
(Starts at 43:54)
There are many ways to celebrate the holidays this weekend, from a tuba-centric concert and a Swedish Christmas fair to menorah lightings and klezmer music that mark the start of Hanukkah. For secular events, CicLAvia rolls through town, YACHT throws a party at a 24-hour spa, the New Beverly reopens and KPCC screens The Artist.
Guest:
 Leo Duran, KPCC producer
Christine Ziemba, Last