We talk to some sports writers from the student newspaper at UC-Irvine about their basketball team being part of March Madness. Plus, another rent control proposal for California.
Rent Control
( Starts at 0:54 ) 
Recently, several state lawmakers have introduced new bills to expand it throughout California. That's even though Californians had a chance to do it themselves last fall but declined. It was through Prop 10 which would've loosened restrictions on cities and counties and given them more freedom to pass rent control measures. But "NO" voters outnumbered the other side by 19 percent. In part, it's because rent control can be a controversial idea. Some experts say that it looks good on paper but can have unintended consequences. Plus, State Representative David Bloom makes the case for his measure that would allow more rent control around California.
Hacienda road
( Starts at 10:35 ) 
Say you're in West Hollywood and you need to get to the San Fernando Valley. Your best option — really your only option — is to take Coldwater or Laurel Canyon Boulevard. Otherwise, you'd have to brave the 405 or find another route that would probably be out of your way. Now imagine that road being closed for at least a year and your local government says there's no money to do what it takes to reopen it! That isn't a hypothetical for the residents of La Habra Heights. That's because Hacienda road which connects 30,000 cars a day from Hacienda Heights in Southern LA County with the Northern part of Orange County is closed indefinitely.
Guest:
Fabiola Huerta, City Manager of La Habra Heights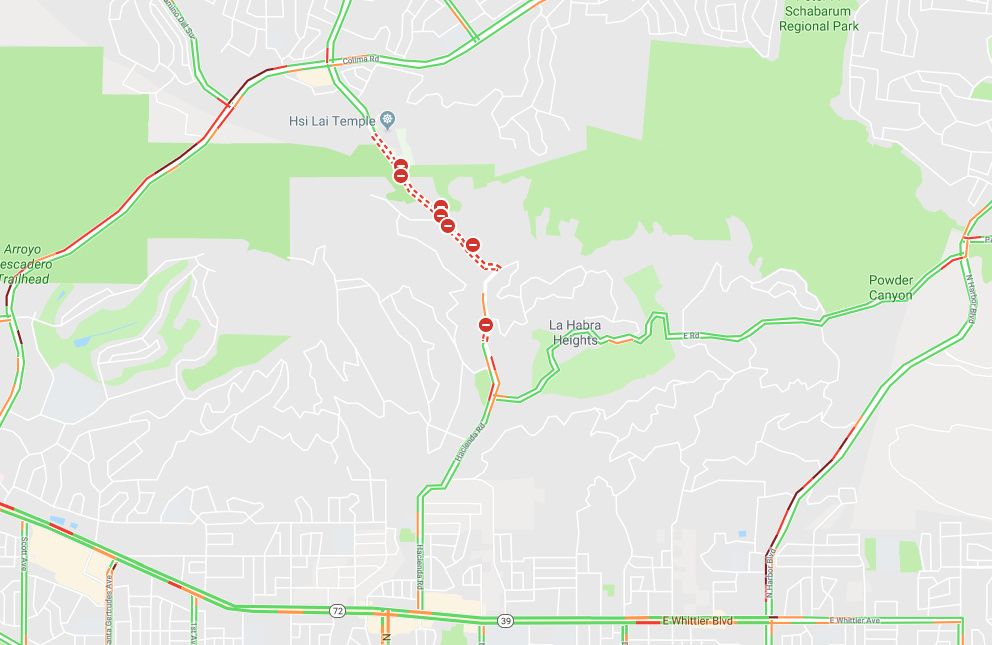 Thomas Fire and SoCal Edison
( Starts at 16:32 ) 
Earlier this week the Ventura County Fire Department said it determined the cause of the SECOND ignition point that helped start the Thomas Fire in 2017. The cause of the FIRST ignition point was announced last week. Officials say that equipment belonging to Southern California Edison was involved in both. 
Guest:
Sharon McNary, KPCC infrastructure correspondent
UC Irvine March Madness
( Starts at 21:22 ) 
And just like that, the MADNESS is upon us. The NCAA tournament has begun —with college basketball teams all over the nation battling to survive, advance and hopefully not blow up your bracket on the first day! So how did SoCal teams do when it came to qualifying? No UCLA, no USC. Turns out Orange County's UC Irvine is the area's lone qualifier, and they are slated to play Kansas State tomorrow morning. 
Guest:
Henry Curi, student and sports writer at UCI's publication the New University
March Madness H2O
( Starts at 26:25 ) 
It's a battle of the bubbles: what's the best sparkling water flavor? KPCC's Leo Duran and LAist's Elina Shatkin talk about the new March Madness poll where you can decide which seltzer should reign supreme.