Filmmaker Terrence Malick is best known for his feature films including "The Thin Red Line," "Tree of Life" and "The New World." But the director has been working on a passion project since he started directing in the 1970s — and after nearly 40 years, it's finally being released.
"Voyage of Time: The IMAX Experience" is a 45 minute film narrated by Brad Pitt. It's one of two documentaries filmmaker Terrence Malick has just made about the history of the universe and planet Earth.
The other is called "Voyage of Time: Life's Journey" which is narrated by Cate Blanchett. This version is more experimental, has a longer runtime, and is scheduled to be released next year.  
The Frame's John Horn spoke with producers Sarah Green and Nicolas Gonda about why it took so long for the first version of  "Voyage Of Time" to be released and what it's like working with Terrence Malick. 
INTERVIEW HIGHLIGHTS: 
On why the film has taken so long to make:
GONDA: Well, a lot of that was Terrence Malick thinking about how to make this a movie because it's a big story and it took some thought and research. Some of the filming that was done in those early days — I'm sure you heard that there's footage in the film from the '70s — that was moments of opportunistic photography.

There would be an incredible solar eclipse or there would be some event happening, a volcano erupting, and Terry would make sure that he covered that because he knew that he would want events like that in this movie.
On how Malick stored documentary footage in a refrigerator in Santa Monica:
GONDA: Yeah, it's true. This infamous refrigerator in Santa Monica is a great friend of Malick's and it survived many earthquakes in Los Angeles and many other events. When we went back to find that footage a few years ago, we were amazed to find that it was still in great condition. It didn't require too much restoration. And much of that imagery appears in the film.

It's a lot of the footage shot in the '70s. So there's different underwater footage that was shot in Australia and some eclipses shot at various points. It ended up in a fridge because that's the place that Malick trusted most where it would remain in good care. And he was right. I think the fridge was devoted to that film specifically so it had its own space, not next to any dairy.

GREEN: There were some hair raising moments when we brought that footage to the lab to test to see if it actually was still okay. And remarkably it held up.
On working with Terrence Malick:
GREEN: I've worked with a number of directors and I must say, every one of their process is completely distinct from the next. It's one of the more interesting parts of my job as a producer is to understand the director and what their vision is and how they are best able to tell it and how I might best support that.

And Terrence Malick is someone who really enjoys discovery. He knows very specifically the story he wants to tell, but he really enjoys the process of discovering how that story might be told. So we really try to create a very fluid atmosphere around the work.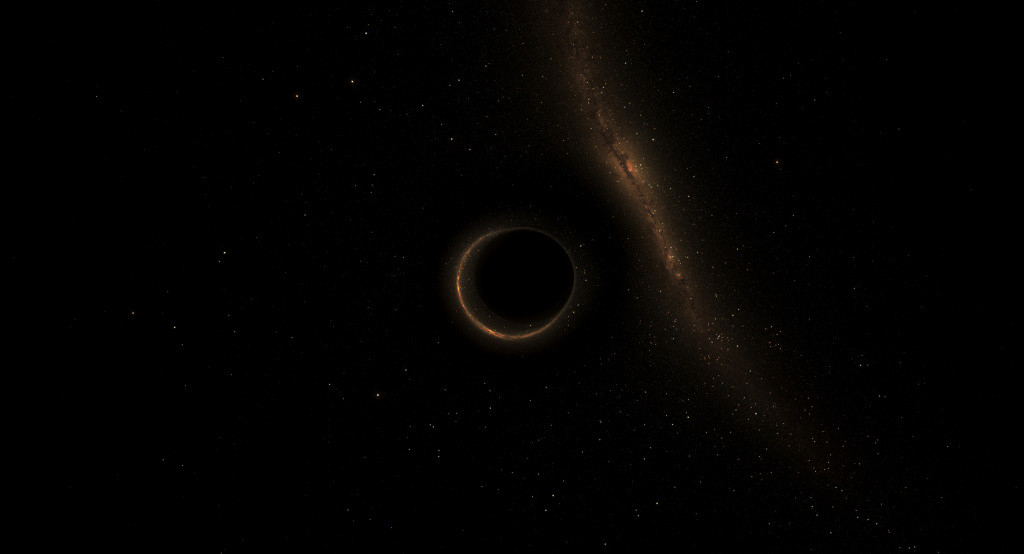 On how working with Terrence Malick has changed the way they produce:
GONDA: I think being able to be around a filmmaker that is so devoted to his work and every single day for pretty much every hour of the day, he's committing himself to thinking about things differently to exploring different ways to represent whatever idea that he's grappling with. So I think that commitment, that devotion is so inspiring and I continue to learn so much from that.
Voyage Of Time: The IMAX Experience is in theaters on Oct. 7.