Houston's downtown theater district is made up of of 17 blocks in the heart of the city, adjacent to the largest bayou in the area.
As the nation's fourth largest city, Houston has a vibrant visual and performing arts scene. The district is home to nine theaters, a few of which are historic.
The Alley, Houston's largest theater, suffered the worst damage from Hurricane Harvey. It's famous for world premieres of "Jekyll & Hyde" and Tennessee Williams' "Not About Nightingales" and is one of the three oldest resident theaters in the country. 
In 2001, tropical storm Allison ravaged the district, forcing many theaters to renovate and build flood gates to prevent flooding. However, some of the infrastructure that was built in the wake of Allison failed during Harvey.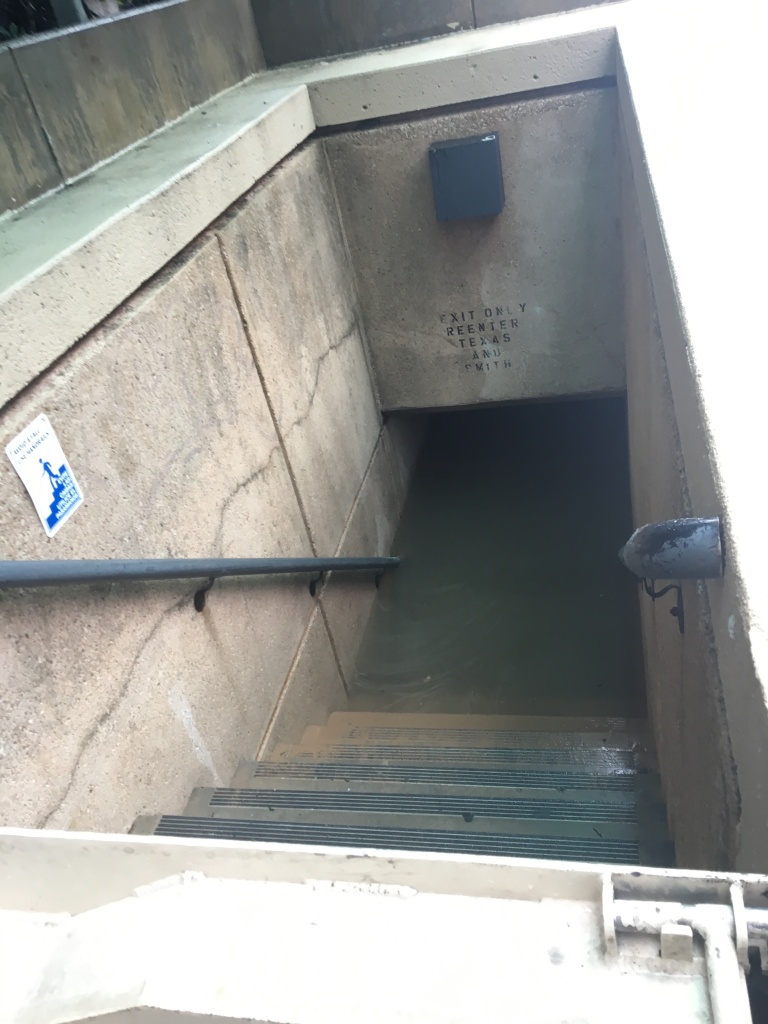 Molly Glentzer, Senior Arts & Culture Writer and Critic at the Houston Chronicle, joined Libby Denkmann to set the scene from Houston. 
Here are some interview highlights:
On Houston's Downtown Theater District:
At the heart of the district are three venues that have been there for quite some time: Jones Hall opened in the 1960s; The Alley Theater opened 49 years ago; and the Wortham Theater Center which opened in 1987. Those are the homes of the opera, the symphony, ballet and the theater. 
Comparisons to Tropical Storm Allison in 2001:
Downtown has a history of being devastated and, frankly, we're asking why anyone thought it was a good idea to build basements into these venues. All of them sit very close to the bayou. For Allison, the entire basement of Jones Hall flooded all the way to the ceiling. I remember walking downtown when Allison was dying down and looking into the stairway to the plaza in front of Jones Hall and seeing a goldfish floating among the broken windows and furniture. A lot of improvements were made to the underground system after that.
Effects on the Fall season:
The season was due to start the first week of September. That would have been starting with the Houston Ballet — a six-program show that was cancelled. The ballet has not been rescheduled. None of the resident companies in Jones Hall or Wortham Theater Center are allowed back into their offices until next Tuesday.
Effect on artists and administrators:
From the reports we've gotten, lots of people have been affected. It's safe to say that no one in Houston will escape this storm without being impacted in some way.