If you saw the film "Coco," you probably shed a few tears.
The heartfelt story takes place on the Day of the Dead as 12-year-old Miguel, over his family's objections, wants to become a great musician like his great-great-grandfather. Through his music, Miguel ends up bringing his family together.
Directed by Lee Unkrich and Adrian Molina, the film has received critical acclaim for its stunning animation and its thoughtful depiction of Mexican culture. But the film's heart and soul are its songs, written by Kristen Anderson-Lopez and Robert Lopez.
Together, they've worked on a number of Disney productions including "Finding Nemo — The Musical" and the 2013 blockbuster, "Frozen," which earned them an Academy Award and two Grammys.
For "Coco," they drew inspiration from popular Mexican songs of the 1930s and 40s. But the key elements in their Oscar-nominated song "Remember Me" came from their own lives.
Interview Highlights: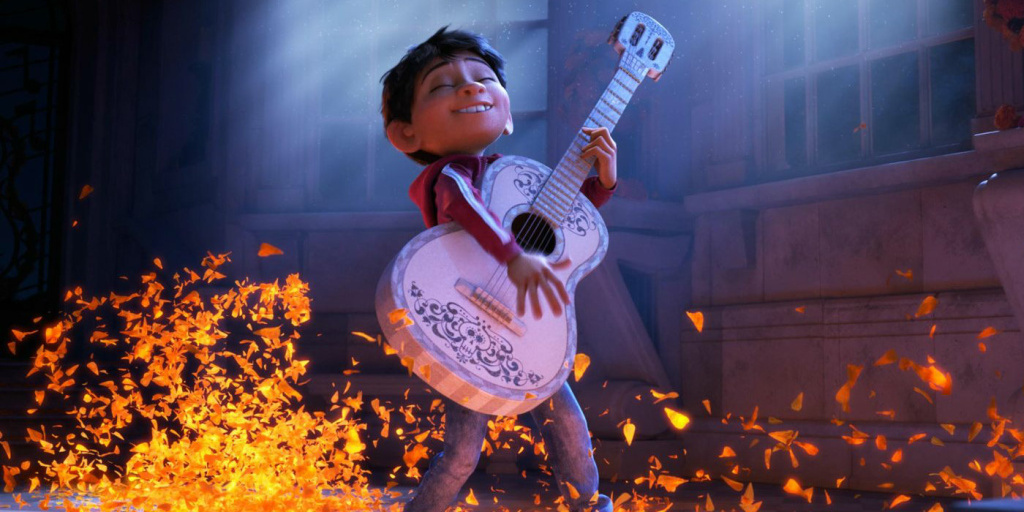 On writing the song "Remember Me":
KRISTEN ANDERSON-LOPEZ: Lee Unkrich at Pixar had asked us, "Do you think you could write a song that could mean two different things, depending on context and arrangement, but it's the same song?"

ROBERT LOPEZ: Our wheels started turning and we thought, oh my gosh, a song that's kind of about being a showboat when you first hear it. It's this virtuosic, mariachi showboating like, [sings] Remember me! And then later on when you hear it with the original intent — the same notes and same tune — it was about a daughter that he had to leave behind and he wanted her to remember him.

KAL: We had a personal connection to the idea of leaving a song and a lullaby as a gift to stay connected while you're gone. We have two young daughters who we have to leave back in Brooklyn when we come to work [in Los Angeles]. It's really one of the more agonizing parts of our career.  
On writing songs for their two daughters:
KAL: The first people who ever hear our songs tend to be our two girls. They've gotten very good at giving feedback. They're really good at saying, "I really like the energy of it, but maybe you want to..." Now they're learning how to give writers' room feedback. 

RL: We write songs as a family sometimes. We write songs for them. We've been making stuff up for them since they were born.

KAL: That's true. The first big project we ever did together was "Finding Nemo," which was about, how do you let your children go? Then it was "Winnie The Pooh." Then we aged up to "Frozen," which was about sibling rivalry. I'm sure we're about to write a teenage musical.

RL: They're our inspiration, really. You can feel it that we've gotten a lot from seeing our girls mature.
On the healing effect of "Remember Me":
KAL: We had a really rough year. We lost Bobby's mom in August. He sang "Remember Me" at her funeral. Now we have people reach out saying, "We sang 'Remember Me' at my [uncle's] funeral." It was very healing to know that people can feel connected to those they've lost through this song. That's very meaningful.

RL: Just knowing that this scene where the boy sings it to his grandma — to me that song is so emotionally affecting. It's where everybody cries in the movie.
Responses have been edited for length and clarity.