In the FX series "Trust", Jean Paul Getty Sr., as played by Donald Sutherland, lives in a sprawling English estate with a harem of women, has a man servant brush his teeth and, at night, he washes his own socks in the sink.
And that's just the start of his eccentricities.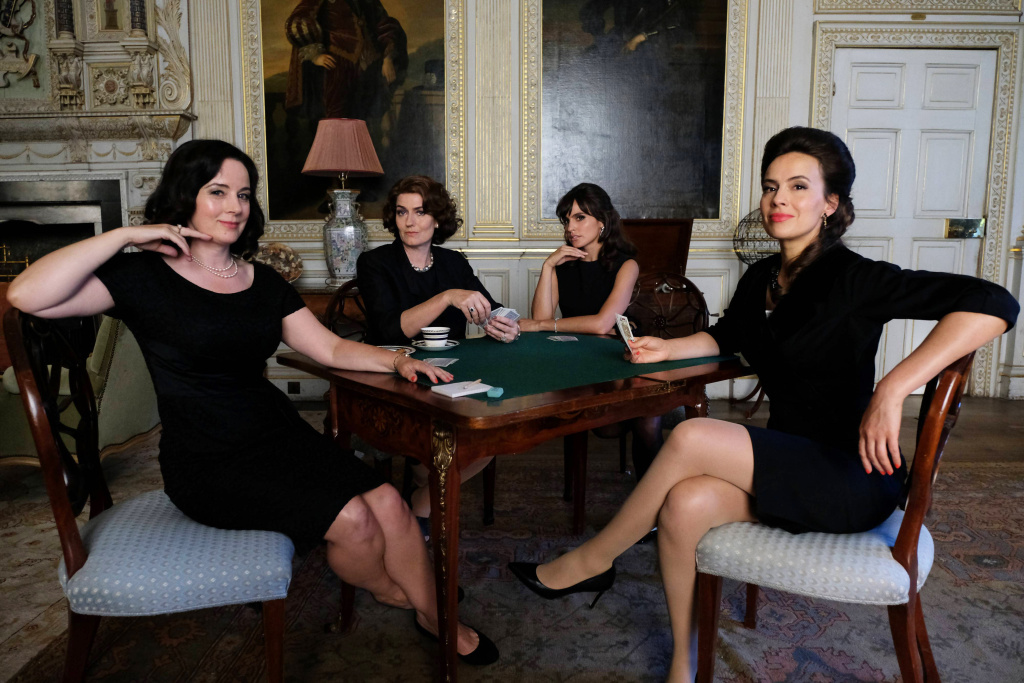 Filmmaker Danny Boyle and screenwriter Simon Beaufoy start with the patriarch but they have plans to make this a three-season story about different periods in the Getty family's life. This first season focusses on the characters and circumstances surrounding the kidnapping of J. Paul Getty III in Rome, 1973.
Beaufoy wrote all ten episodes and serves as executive producer. Boyle directed the first three episodes and is also executive producer. The two teamed up before on "Slumdog Millionaire"– for which they both won Oscars– and "127 Hours." This is their first American TV series.
Interview Highlights:
On why this story about the Getty family was right for television:
Boyle: There's something about television and this recent explosion of television which its vertebrae is the family, the obsession with family. And I think it's because we watch these things in our family homes. I mean this is an analogy that sort of breaks down enough but still, it's pertinent as well that movies are kind of an adventure. You leave the home and they take you somewhere. It's the family, there in your home. And also that kind of obsession with its vertebrae is to look at family life, the lives of families. And that can range from the ordinary, like 'This is Us,' looking at the minutiae of family life. Or this, which is dynastic, but still what it examines is an extraordinary family, the family that was declared the richest family in the world. 
On how movies don't allow for sprawling narrative storytelling:
Beaufoy: Movies are a narrative freeway aren't they. They kind of tear up story. They eat through narrative movies. And a wonderful thing about having ten hours is that you can get off the freeway, go down the side roads, and examine the houses from the back. In a completely different way. We have an entire episode in "Trust" that is from the point of view of the kidnappers and the terrible state they find themselves in five months down the road. They've got a kidnap victim that no one will pay for. And the consequences of that to their community. You could never do that in a movie. You could never spend a whole hour with the kidnappers. 
On how what they learned about J. Paul Getty's relationship with his sons:
Beaufoy: [W]hat was very interesting is he tried to bring all these sons into the oil business and he kind of set them up to fail. He didn't even see his children 'till they were working age. He found no interest in children. So until they were working age he didn't see them. He'd write them letters and when they sent him letters he would send them back when the spelling was corrected. And they either ran screaming from the oil business or they tried to look up to their father and try and be the son that he wanted them to be. But failed terribly. So clearly this was a man desperate to pass on the wealth and the knowledge and the skills that he clearly had building up this massive oil business. And yet none of them– because he was such a dysfunctional father basically– could fulfill his particular dream. 
On what they want to do with the two future seasons of "Trust":
Boyle: I think what's exciting are the roads that you can go down, and that the audience want you to go down. When you're making a movie nobody wants to go down those roads, including the audience. They all want you to stay on–like Simon said– the freeway. But you suddenly got, not just the opportunity, but the encouragement of the audience to go down these different avenues. It's been very interesting watching Simon write this. I know Simon a bit in terms of his writing. You could see that he was on a roll with this opportunity to create a gallery of characters because you have the freedom to speculate about how this character connects to the story, in a way. You can follow your nose on that, the idea, the dramatization of it rather than think 'no we'll never have time for that, we'll never have time for that.' And I think, I hope, that the other two seasons (if they happen) will do that thematically as well.