QUENTIN TARANTINO RE-CREATES 1969 HOLLYWOOD
The director's much-anticipated "Once Upon a Time in Hollywood" opens this week. Several critics have praised Tarantino for the movie's recreations of the era. To find out how the filmmakers captured Hollywood from 50 years ago, The Frame contributor Tim Grieving took a tour with location scout Richard Schuler and the film's production designer, Barbara Ling.
RIP NOLA MUSICIANS
The great Art Neville died this week at the age of 81 making him the third recent death to rock New Orleans music scene. Musician and songwriter Dr. John died and producer-bandleader Dave Bartholomew both died in June. I spoke about those losses with Lynell George. She's an acclaimed LA-based writer who has personal ties to New Orleans.
A TIMELY AND TROUBLING IMMIGRATION TALE
Gigi Saul Guerrero, who was born in Mexico, is the director of "Culture Shock," part of the horror anthology series, "Into the Dark," on Hulu. "Culture Shock" tells the story of a pregnant Mexican woman who experiences the horrors of crossing the U.S. border. It mixes real-life frights with Guerrero's first love, horror movies. John Horn recently spoke with Guerrero from Canada, where she now lives.
NO FORGETTIN' HIS VOICE
Michael McDonald's voice is perhaps one of the most recognizable of all time. This could be due to his hits with the Doobie Brothers. It could also be due to hip-hop artists sampling his records. But The Frame producer Jonathan Shifflett has another theory why: from the mid '70s up until today, McDonald has performed background vocals on hundreds of recordings by other artists. McDonald shares how he developed his signature backup vocal sound and discusses some of his recent collaborations with artists such as Thundercat and Johnnyswim. 
THE MAN WHO MADE '60 MINUTES' TICK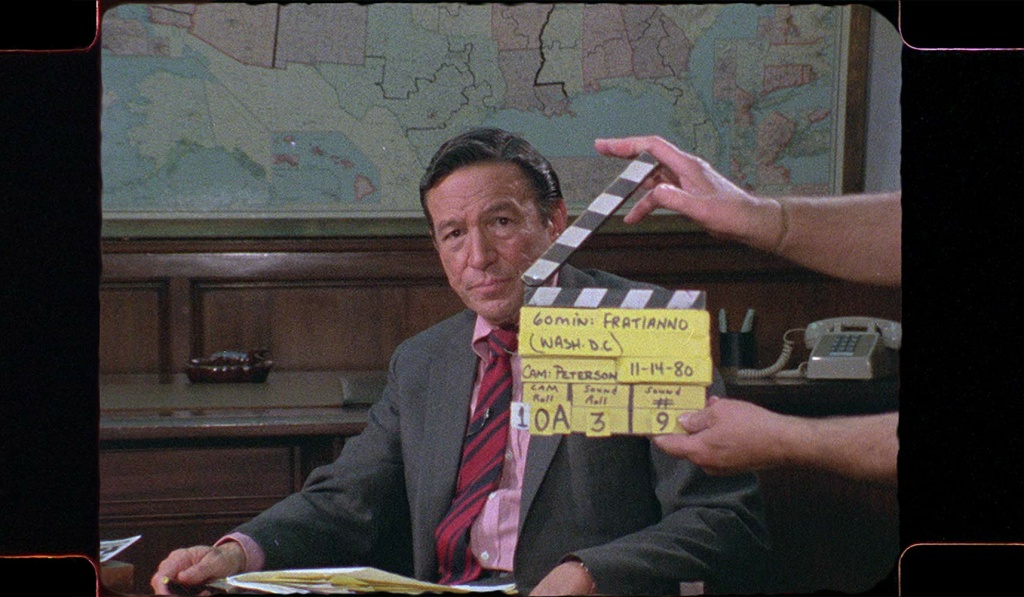 "Mike Wallace Is Here" is a documentary by director Ari Belkin about the the no-nonsense host of CBS' "60 Minutes." During his 50-year career, Wallace pioneered the TV magazine format as well as the "tough question" approach to interviews. Belkin tells the story of Wallace without talking heads, just interviews and never before seen archival footage from CBS' vaults. The Frame's John Horn spoke with Belkin about making the film and the timely nature of Wallace's story. (The film is in theaters on July 26.)
WAITER, WHAT TIME IS THE MOVIE?
John Horn visits the new Los Angeles outpost of the Texas-based theater chain, Alamo Drafthouse, to talk with CEO Tim League. The company is known for its unique take on the movie experience, which includes in-seat food service, a bar and a retail space. League believes in a less blockbuster-centric programming approach, sprinkling indie and classic films in with new tentpole releases. In a landscape dominated by Regal and AMC, League says he's confident Alamo Drafthouse is well-positioned to vie for dwindling moviegoers. 
ONLINE PRIVACY? WHAT'S THAT?
There's no question that personal data has been used by companies such as Facebook and Google, but what if that information was exploited not to tailor advertisements, but to undermine democracy? That's the argument at the center of the new documentary, "The Great Hack," which investigates the controversial firm Cambridge Analytica. Co-founded by Trump adviser and Breitbart News figure Steve Bannon, Cambridge has been criticized for mining data and using it in political campaigns around the world, including Brexit. Karim Amer and Jehane Noujaim, the co-directors of "The Great Hack," spoke with several former Cambridge employees — one of whom was subpoenaed by Robert Muller — in painting a frightening portrait of the firm and data mining more broadly. They recently were interviewed by John Horn.